10 tips for buying a used car with bad credit history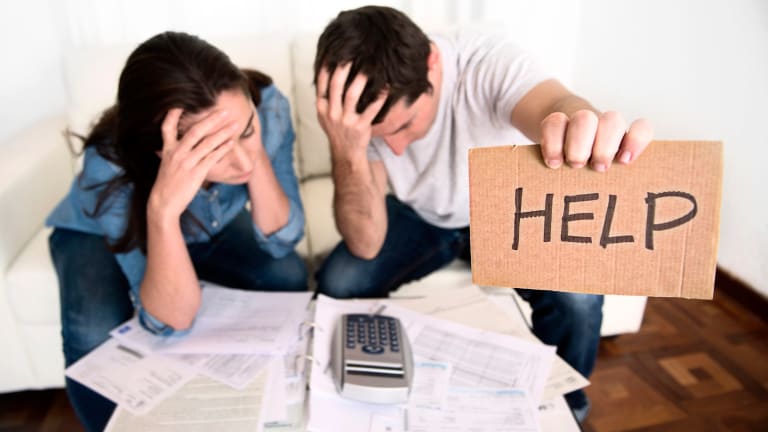 Today there is an abundance of great deals on used cars. Let's figure out how to get one of them.
How to Buy a Used Car with Bad Credit
The success of auto lending depends entirely on the ability to build your credibility image with the car-lender. Your credit scores first of all tell about whether you can be trusted as a buyer. But the past is in the past, it should not define us, right? You can start all over again and purchase a car on a loan, even with a bad credit rating, is a great opportunity to turn the page of your life history. If you pay off this debt in good faith for your new car without late payment, your account will become much more convincing to future lenders.
Сheck out your credit rating
Many factors affect the final score, including the professional judgment of the evaluator. Ideal credit history should have a score of 750 or more. 700 to 749 is a good result. A fair result is between 550 and 699.
The most reputable and market-leading rating agency is FICO. They are the ones that car sellers turn to when they need to know how trustworthy their customer is. The rating is based on information the agency receives from different sources. The total score can range from 300 to 850. If the total score is below 600, it means that the account has a bad history.
Therefore, the first thing to do before purchase a car is to inquire about your credit account. You may find mistakes in your credit history that could have hurt your rating. In this case, you should contact the bank to correct the error.
Be realistic
You need to take into account those debts that you already have. The rule of 28/36 will help with this. Just set aside 28% of your monthly income for housing rent and pay 36% as debt. Therefore, calculate how much 36% of your monthly income is and subtract from the result the amount of all existing debts - this way you will get a clear idea of ​​how much you can actually pay monthly on account of the new acquisition.
If you overestimate your strength in the past, it could turn out to be bad credit for you. To realistically assess your strength, it is worth considering fuel consumption, repairs, insurance premiums, and parking costs in the future.
Check finances
The budget largely decides for you which price range you should choose from among the models. Don't tease yourself and throw curious glances at brands that you cannot afford in your current situation. It will be much more enjoyable and productive to focus on researching the characteristics of those cars that may be yours tomorrow.
Keep in mind that even if the price of buying a car is a perfectly affordable luxury for your budget, the cost of maintenance can be overshadowed by your financial stability. Certain car models will require sky-high costly attention. If you already have a look at the make and model of your car, ask your dealer for service details. Stick to the principle that each machine is designed for a specific task. What will you use the new car for? Answering this question honestly will help you avoid unexpected disappointments in the future.
Check stock availability
When you decide what kind of car you need, go to the car dealership website and check the bad credit used car lots. It is also worth checking in advance what lending services and on what conditions a particular car dealership provides.
Count on the future
Certification ensures that the vehicle you intend to purchase has been checked by professional mechanics from an official manufacturer. You can also be sure that any damage that has occurred has been repaired properly and that the vehicle is in acceptable condition.
Certified used cars bad credit near me will cost slightly more than untested options. But this should be taken as an investment in the future - you pay extra for the assurance that your financial condition will not be surprised with the regular expensive repairs.
Bad credit car dealerships, like Rolls Auto Sales, with a solid track record are trustworthy. Thanks to their concern for their own reputation, you will receive the best service, well-grounded guarantees, a wide range of options for concluding a deal, and free yourself from paperwork.
Be sure to check the history of the car. You can request this information when purchasing a car. The documents must contain information about all repairs and maintenance of the car.
Take a test drive
Get behind the wheel and drive around the block. A test drive will help you gain confidence in whether the chosen car is right for you or whether it is worth continuing your search. Don't expect used cars dealers bad credit to give you a test drive if you just drop by. Call the manager in advance and make an appointment. Some used car dealerships near me with bad credit have their own tracks for checking cars.
One loan at a time
In some situations, the presence of several open credit debts can negatively affect the level of trust to you from the point of view of the banking system. Do not worry too much about this, but it is better not to take several used car loans for bad credit at once at the same time.
Pay off as quickly as possible
An extended loan term will help to reduce monthly payments. But deciding to take such a step, you should remember that the loan term directly increases the average interest rate on used car loans with bad credit. It makes more sense to pay off a higher down payment and thereby achieve a decrease in monthly payments.
Get support
If you have a bad credit history or you are taking out bad credit auto loans for the first time, then it is better to find a cosigner - this way you can get better credit conditions. Before proposing to one of your acquaintances to fulfill this role, contact the Rolls Auto Sales car dealership in Philadelphia, PA and find out more about the requirements and responsibilities of the cosigner. It should be remembered that the cosigner will have to pay off the debt if something goes wrong.
Be careful
Unfortunately, clients with bad credit history often lose their vigilance in pursuit of better deal terms and the speedy purchase of the desired car. Fraudsters offer fantastic conditions and lead their victims into debt. As a result, instead of a long-awaited acquisition, a person gets an even more damaged credit history. Therefore, it is worthwhile to make decisions carefully and not to lose the ability of critical thinking.
Does bad credit affect my car financing?
Buyers with a bad credit history have a high chance of being denied credit, or they will be offered less favorable terms with a high-interest rate. Bad credit car dealers provide loans through banks, auto manufacturers and credit unions.
Buyers with used cars financing bad credit will almost certainly have to make a down payment right away - which isn't a bad thing in general. The amount of the contribution can also vary, and the lower limit rises in proportion to the decrease in credit confidence.
But do not forget that lenders are equally interested in clients with a high level of stable income. Ultimately, the terms of the deal will depend on whether the buyer's overall image is compelling enough to open a line of credit.
What to Bring When Buying a Used Vehicle?
The minimum package of documents that a car dealership will definitely require when selling a car includes 4 documents:
Certificate of registration at the place of residence in two copies. A letter with your name and place of residence is suitable to confirm your place of residence.
Certificate of income in duplicate. Here you will need salary receipts or a letter from the place of work.
Valid ID.
Down payment. For this operation only transfers from the account are accepted. Cash, credit cards, and checks are not appropriate in this case.
Frequently Asked Questions about Buying a Used Car with Bad Credit History
Can I Get a Used Car with Bad Credit? 
A low credit rating does not necessarily prevent you from getting a loan. Even if you have previously filed for bankruptcy or are obtaining a loan for the first time, you take a chance to achieve success along the way. The car dealership will receive a notification from the bank about the status of your credit history.
Any car dealership has an inventory of used cars, in the sale of which they are interesting. In any case the seller will try to make the transaction take place since it is always beneficial for him. Therefore, buying used cars with bad credit history is much easier than buying a new one.
You can speed up the conclusion of the transaction if you come with a ready-made decision about the car model, the amount of the initial payment that you are willing to pay and if you get the support of a cosigner.
You can also save money if you exchange your old car against part of the down payment or even to buy used cars bad credit no down payment. In this case, it will be wise to invest in minor repairs before closing the deal, which will pay off by increasing the price of your old car.
Equally important is the personal impression you make on the lender. It is not advisable to give cause to doubt your ability to responsibly pay for lending payments.
Does bad credit affect my car financing? 
A high rating can make it easier to get a lower interest rate and help you achieve some additional benefits. A rating below 550 usually raises doubts among the lender and forces him to offer a higher loan rate and require a mandatory down payment.
Do I Need a Down Payment with Bad Credit? 
If your credit rating is above 550 points — there is a chance to get a loan without a down payment. But in this case, the total purchase price will come out more expensive due to the increased interest rate.
What Credit Score Do Car Dealers Use? 
Based on the traditional FICO credit rating the system adjusts the scores based on the buyer's behavioral factors to obtain the FICO Auto Score 8 rating in the range of 2 hundred and fifty to 9 hundred. This rating system was built especially for car loan issues and aimed to determine the reliability of the buyer. It evaluates how strong the risk factors are with a particular client. The FAS8 score is difficult to predict and depends a lot on the context in which the client is applying for the loan.
Where to buy a used car with bad credit? 
There are two main choices to go to get a used car with bad credit history:
Private seller;
Auto dealerships with full-service, for example, Rolls Auto Sales.
Buying a car with bad credit from a private seller is risky for several reasons. Firstly, you cannot be sure that the information voiced by the seller about breakdowns, repairs and maintenance is reliable. Secondly, you pay once and will not be able to claim after purchasing the machine. Thirdly, even if you are willing to spend a lot of time and effort on self-checking the car, you will not receive guarantees that the life of a new car will be as long and of quality as you expect.
With a Rolls Auto dealership you can go through the entire cycle of buying a car on lending: from obtaining a loan to getting the keys to a new car. Coming here you will only need the basic documents required in such cases. Your non-seductive used cars bad credit history will not cause such rejection as when making a deal through a bank. In addition, the car dealership will provide all possible assistance with the initial payment. 
The choice of where to buy a used car bad credit should depend on the particular financial situation and credit score.