Sport utility vehicles, or SUVs, are known for their versatility, capability, and comfort. They offer plenty of cargo space, a higher driving position, and a sense of security on the road. However, new SUVs can come with a hefty price tag, which may not be affordable for everyone. That's where used SUVs come in handy, providing an excellent alternative for those on a budget.
In this article, we'll take a closer look at some of the best used SUVs under $20,000, which offer a combination of reliability, affordability, and practicality. Whether you're looking for a family-friendly crossover or a rugged off-roader, we've got you covered. So, let's dive in and explore the options available in the used SUV market that won't break the bank.
Used Subcompact SUV
A used subcompact SUV is a small, versatile vehicle that is designed to offer the comfort and convenience of an SUV in a compact package. These vehicles are ideal for those who want the high driving position and spaciousness of an SUV but have limited parking space or are looking for better fuel efficiency.
Used subcompact SUVs are a popular choice among buyers who want a practical vehicle that can handle a variety of driving conditions, including city and highway driving, and can also take light off-road adventures. These vehicles often come equipped with various features, including advanced safety technologies, infotainment systems, and comfortable interiors, making them a great choice for anyone looking for a reliable and practical vehicle.
Buick Encore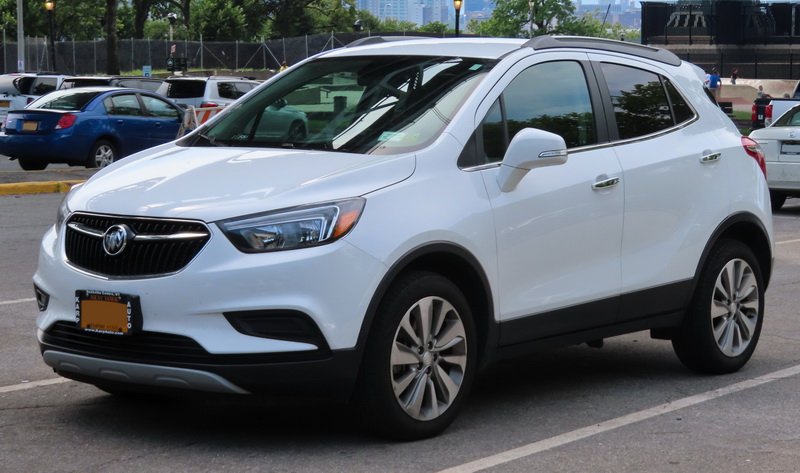 The 2016 Buick Encore Convenience is a compact crossover SUV that offers a comfortable ride, good fuel economy, and plenty of features for its price point. The interior is well-designed and spacious, with ample legroom and headroom for both front and rear passengers. The infotainment system is user-friendly and has standard features such as Apple CarPlay and Android Auto.
The Encore's handling is smooth and easy to maneuver, making it a great choice for city driving. However, the engine can sometimes feel underpowered, especially when carrying a full load of passengers or cargo. The Buick Encore is a solid choice for those seeking a reliable and affordable compact SUV.
Mazda CX-3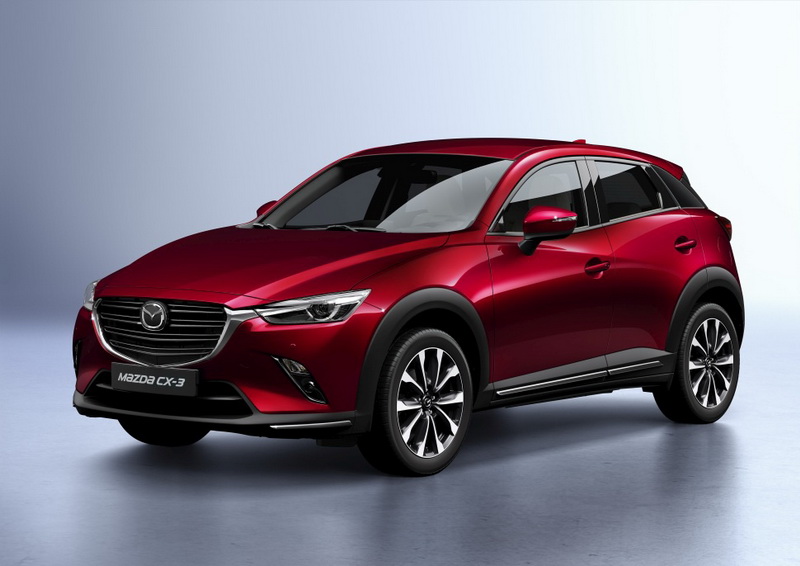 The Mazda CX-3 is a subcompact crossover SUV that has been making waves in the automotive industry since its release. Many Mazda fans were excited to test drive the CX-3 and see if it lived up to its hype.
This vehicle has a striking exterior design that immediately catches the eye. Its athletic stance and sleek curves give it a sporty, modern look that stands out among other subcompact SUVs. The interior is just as impressive, with high-quality materials and intuitive technology features that are easy to use and provide a comfortable driving experience.
One of the standout features of the CX-3 is its agile handling and responsive steering, which makes it a fun car to drive. The 2.0-liter four-cylinder engine provides enough power for everyday driving. The fuel economy, however, is impressive, with an estimated 29 mpg in the city and 34 mpg on the highway.
Used Compact SUV
Compact SUVs have gained popularity in recent years due to their versatility and practicality. Buying a used compact SUV can be an excellent choice for those looking for a budget-friendly option.
When inspecting a used compact SUV, there are a few key areas to check. Look for signs of wear and tear on the exterior and interior, and test all the features and functions, such as the air conditioning, heating, and infotainment system. Take the vehicle for a test drive and pay attention to how it handles, accelerates, and brakes.
Overall, a used compact SUV can be an excellent choice for a practical and affordable vehicle. With proper research and inspection, finding a reliable and safe vehicle that meets your needs and budget is possible.
Hyundai Tucson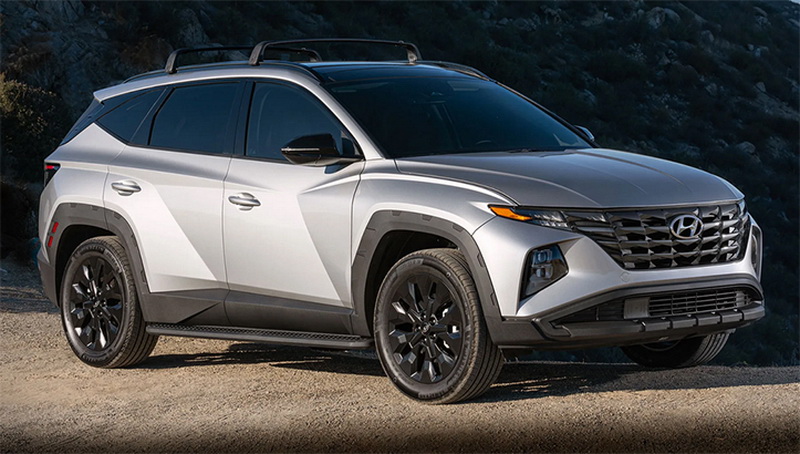 The Hyundai Tucson is a popular compact SUV that has undergone significant upgrades in recent years. As a SUV, it has a spacious and comfortable interior, a modern exterior design, and impressive features that make it a reliable and practical vehicle for everyday use.
One of the most notable features of the Hyundai Tucson is its sleek and aerodynamic exterior design. The front grille and headlights give the Tucson a bold and stylish look, while the sharp lines and contours create a sporty and dynamic appearance. The available panoramic sunroof and LED taillights add to the vehicle's premium feel.
Inside the cabin, the Tucson offers ample space for passengers and cargo, making it a great choice for families and individuals who need a spacious vehicle. The front seats are comfortable, with plenty of legroom and headroom, while the rear seats are also spacious and can be adjusted for additional comfort.
Kia Sportage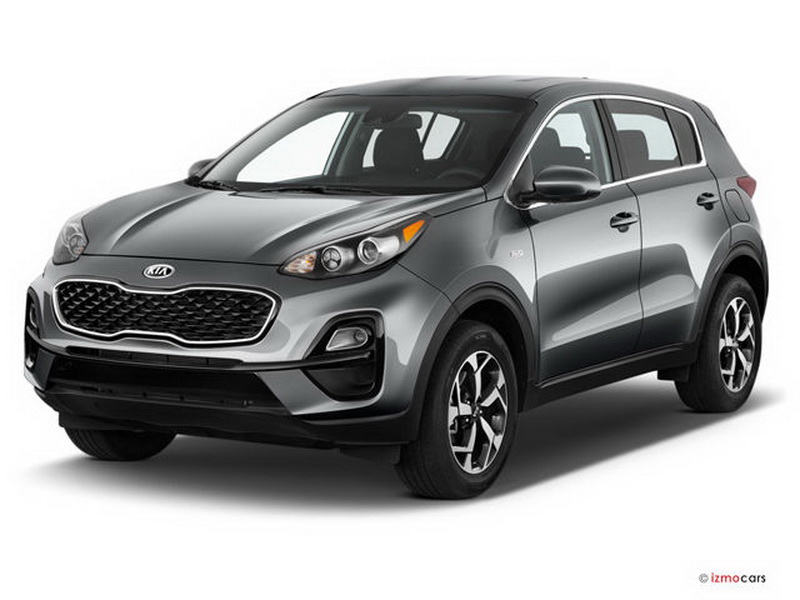 The Kia Sportage has been a popular compact SUV for several years, for good reason. As a compact option in the SUV market, it offers a comfortable ride, decent fuel efficiency, and a range of features that make it a practical choice for many drivers.
First off, the Sportage is surprisingly spacious. It has a roomy interior with plenty of legroom for both front and rear passengers, and the cargo area is impressively large for a vehicle of its size. Whether hauling groceries or packing for a weekend camping trip, you'll have plenty of space to work with.
Another highlight of the Sportage is its driving experience. The ride is smooth and comfortable, and the handling is responsive and agile. The Sportage is easy to maneuver in tight spaces, making it a great choice for city driving.
Used Compact Performance SUV
A used compact performance SUV is a vehicle that combines the utility and practicality of a compact SUV with the power and performance of a sports car. These vehicles are designed to deliver a thrilling driving experience with agile handling, quick acceleration, and sporty styling.
Some popular used compact performance SUVs today include the BMW X3 M, Audi SQ5, Mercedes-AMG GLC 43, Porsche Macan S, and Alfa Romeo Stelvio Quadrifoglio. These vehicles typically feature powerful turbocharged engines, advanced all-wheel-drive systems, and performance-tuned suspensions to provide a dynamic driving experience.
In addition to their impressive performance capabilities, compact performance SUVs also offer practicality and versatility. They typically have spacious cargo areas, comfortable seating for up to five passengers, and advanced safety features to keep occupants safe and secure.
Audi SQ5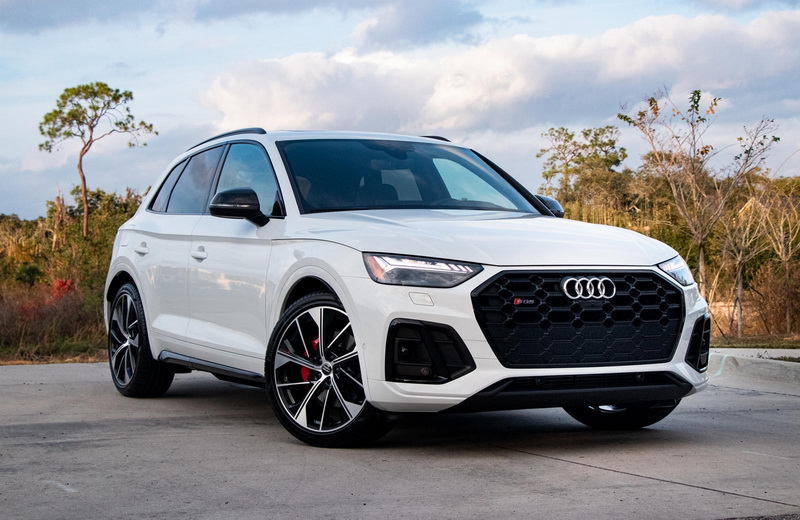 The Audi SQ5 is a high-performance SUV that offers a combination of sporty driving dynamics, luxury features, and practicality. It is based on the Audi Q5, but with a more powerful engine, upgraded suspension, and other performance enhancements.
The current Audi SQ5 is powered by a turbocharged 3.0-liter V6 engine that produces 349 horsepower and 369 lb-ft of torque. This engine is paired with an eight-speed automatic transmission and Audi's Quattro all-wheel-drive system. The SQ5 can accelerate from 0 to 60 mph in just 5.1 seconds and has a top speed of 155 mph.
The Audi SQ5 also features a sport-tuned suspension with adaptive damping, which can adjust the ride firmness based on driving conditions and driver preferences. The steering is precise and responsive, and the brakes are powerful and fade-resistant.
Inside, the SQ5 is well-appointed with high-quality materials and advanced technology features. The seats are comfortable and supportive, with optional sports seats available for even more lateral support during high-performance driving. The infotainment system is easy to use and features a large touchscreen display, voice control, and smartphone integration.
Volvo XC60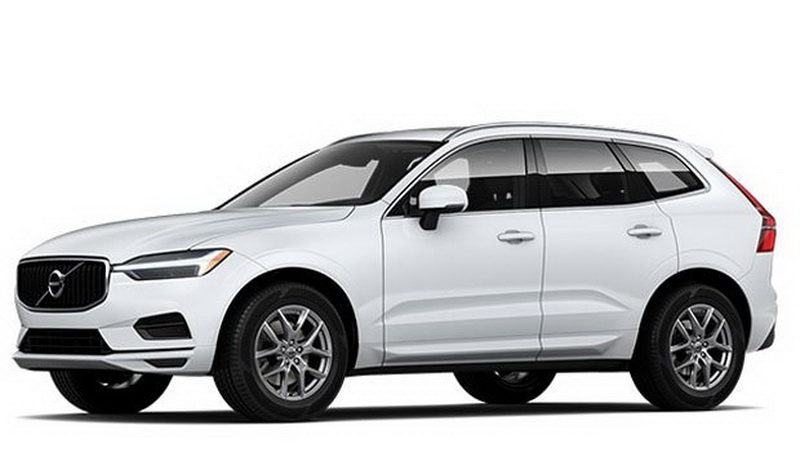 The Volvo XC60 is a compact performance SUV with a comfortable ride, an upscale interior, and many safety features. Introduced in 2008, the XC60 has since become one of Volvo's best-selling models and has undergone several updates to keep it competitive in the crowded luxury SUV market.
The XC60 comes equipped with a host of advanced safety features, including standard automatic emergency braking, lane departure warning, and blind-spot monitoring. Optional features include a surround-view camera system, adaptive cruise control, and a semi-autonomous driving mode.
Used Mid-Size SUV
A mid-size SUV is a popular choice among car buyers looking for a vehicle with ample space and versatility. Buying a used mid-size SUV can be an excellent way to get a reliable and functional car without breaking the bank. Here are some things to consider when looking for a used mid-size SUV.
First, determine your needs. Think about how much space you need for passengers and cargo. Consider the driving conditions you will face, such as snowy or mountainous terrain. Determine what features are important to you, such as advanced safety features or entertainment options.
Next, research the available models. Look for reliable brands known for producing durable and dependable cars. Some popular mid-size SUVs include the Honda CR-V, 2017 Nissan Pathfinder S, Toyota Highlander, and Nissan Murano.
Toyota Highlander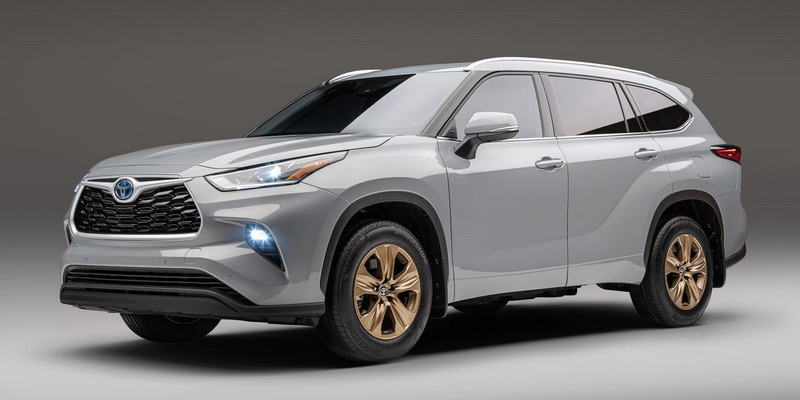 The Toyota Highlander is a mid-size SUV in production since 2000. It is popular for families and those who want a versatile vehicle to handle various tasks. The Highlander is known for its reliability, safety features, and comfortable ride.
The Highlander is also known for its safety features. It comes standard with Toyota Safety Sense 2.5, which includes features such as adaptive cruise control, lane departure warning with steering assist, automatic high beams, and a pre-collision system with pedestrian detection. Other safety features include blind spot monitoring, rear cross-traffic alert, and a surround-view camera system.
Inside, the Highlander offers plenty of space for passengers and cargo. The second-row seats can slide forward and back to provide more legroom for passengers, and they can also be folded down to provide more cargo space. The third-row seats are also available, providing seating for up to eight passengers.
Nissan Murano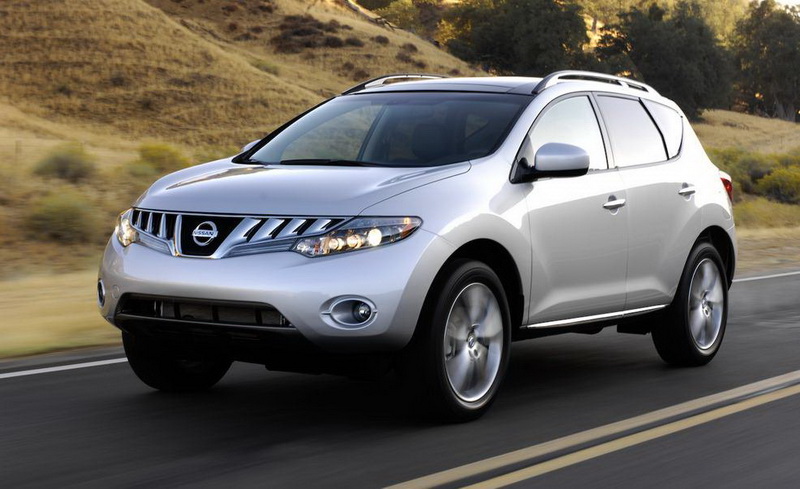 The Nissan Murano is a midsize crossover SUV in production since 2002. It is known for its sleek and stylish design, comfortable interior, and impressive performance. The vehicle features a powerful V6 engine that delivers a smooth and responsive ride, making it ideal for highway cruising and city driving. It also offers all-wheel drive for improved traction and stability in challenging weather conditions.
One of the most notable features of the Murano is its distinctive exterior design. The vehicle's sculpted lines and bold front grille give it a unique and modern look that stands out from other SUVs on the road.
Inside, the Murano offers a spacious, comfortable cabin with plenty of room for passengers and cargo. The vehicle's seats are designed to provide maximum comfort and support, and the interior is loaded with features such as a premium sound system, navigation system, and advanced safety technologies.
Used Large SUV
A used large SUV can be a great option for those needing a spacious and capable vehicle. Large SUVs are known for their ability to comfortably transport large families, tow heavy loads, and handle off-road terrain. However, purchasing a new large SUV can be costly. A large used SUV can be a more affordable option while still providing the necessary space and features.
When considering a used large SUV, it's important to research factors such as the vehicle's age, mileage, and overall condition. Additionally, you'll want to look at the important features and amenities to you, such as seating capacity, cargo space, towing capacity, and safety features.
Chevrolet Tahoe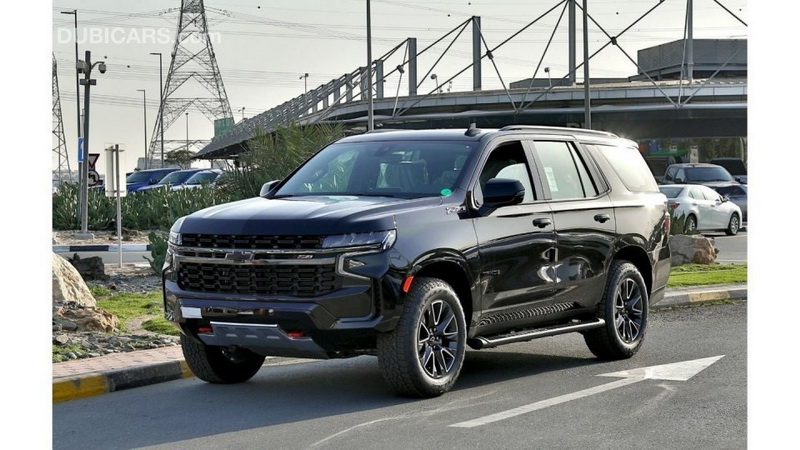 The Chevrolet Tahoe is a popular full-size SUV known for its spacious interior, impressive towing capacity, and reliable performance. The Tahoe has been in production since the mid-1990s and has undergone several updates and redesigns.
One of the most notable features of the Tahoe is its interior space. It can seat up to nine passengers, with plenty of room for everyone to ride comfortably. The third row of seats can be easily folded to create additional cargo space. In addition, the Tahoe has a variety of storage compartments throughout the cabin, including a large center console and door pockets.
Another standout feature of the Tahoe is its towing capacity. The latest models can tow up to 8,600 pounds, making it a great choice for those who need to haul trailers or boats. The Tahoe is also equipped with advanced safety features, including lane departure warning, forward collision warning, and automatic emergency braking.
GMC Yukon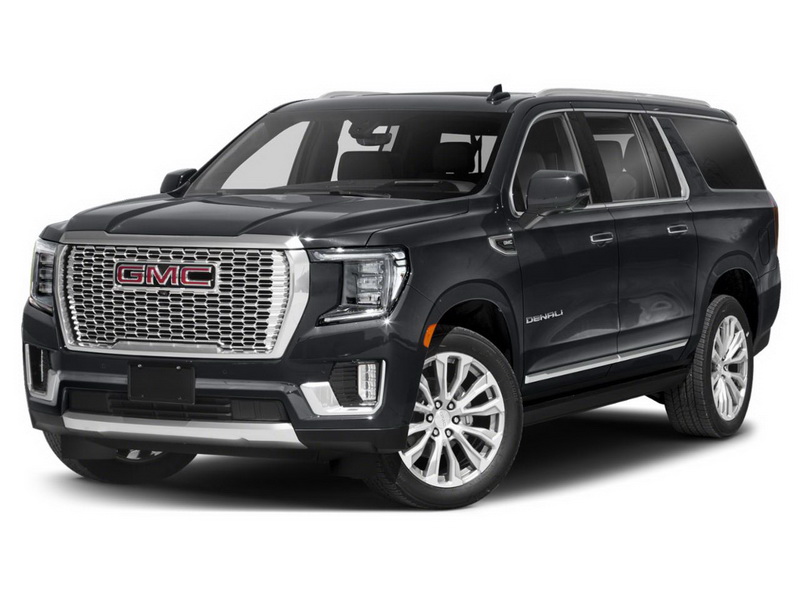 The GMC Yukon is a full-size SUV manufactured by General Motors. It is a large and luxurious vehicle that can comfortably accommodate up to 9 passengers. The Yukon has been around since 1992 and has gone through several iterations since then.
The current generation of the GMC Yukon features a bold and rugged design that is both stylish and functional. The exterior of the Yukon is dominated by a large and imposing grille that gives the vehicle a commanding presence on the road. The interior of the Yukon is equally impressive, with spacious seating, high-quality materials, and advanced technology features.
Under the hood, the GMC Yukon offers a choice of powerful engines. The standard engine is a 5.3-liter V8 that produces 355 horsepower and 383 lb-ft of torque. For even more power, there is a 6.2-liter V8 that churns out 420 horsepower and 460 lb-ft of torque. Both engines are paired with a 10-speed automatic transmission and are available with either rear-wheel drive or four-wheel drive.
Which Used SUVs Are the Safest?
When it comes to purchasing a used SUV, safety should be a top priority. Here are some of the safest used SUVs according to the Insurance Institute for Highway Safety (IIHS):
Used Honda CR-V (2015-2016): This compact SUV received top scores in all crash tests and has advanced safety features like lane departure warning and collision mitigation braking.
Used Mazda CX-5 (2014-2016): The CX-5 is another compact SUV with top scores in all crash tests and features like blind-spot monitoring and rear cross-traffic alert.
Used Subaru Outback (2013-2014): The Outback is a midsize SUV that received top scores in all crash tests and has standard all-wheel drive and advanced safety features like pre-collision braking.
Used Toyota RAV4 (2015-2016): This compact SUV received top scores in all crash tests and has advanced safety features like forward collision and lane departure warnings.
Used Volvo XC60 (2013-2015): The XC60 is a luxury midsize SUV with top scores in all crash tests and advanced safety features like adaptive cruise control and collision warning with automatic braking.
Remember that these are just a few examples, and safety ratings can vary depending on the specific year, trim level, and optional features of a particular SUV. It's always a good idea to research specific models and compare safety ratings before making a purchase.
What are the Most Reliable Used SUVs?
There are many reliable used SUVs on the market today, and the best choice for you will depend on your specific needs and budget. That said, here are some of the most reliable used SUVs based on data from reputable sources:
Used Toyota 4Runner: This SUV has a reputation for being one of the most reliable vehicles on the market. It has a rugged body-on-frame construction and a powerful V6 engine, making it a great choice for off-road adventures.
Used Honda CR-V: The Honda CR-V is a popular choice for those looking for a reliable SUV. It has a comfortable ride, great fuel economy, and a spacious interior.
Used Lexus RX: If you're looking for a luxury SUV that is also reliable, the Lexus RX is a great option. It has a refined ride, a luxurious interior, and a reputation for reliability.
Used Mazda CX-5: This stylish and reliable SUV has won many awards for its safety and performance. It has a comfortable ride, great handling, and good fuel economy.
What's the Cheapest Used SUV in 2023?
The price of a used SUV can vary depending on several factors, such as the make, model, age, mileage, and vehicle condition. Smaller and older SUVs are generally less expensive than larger and newer models.
Some of the cheapest used SUVs in 2023 might include models like the 2011-2014 Jeep Patriot, 2011-2014 Kia Sportage, 2012-2014 Ford Escape, 2012-2014 Hyundai Tucson, and the 2012-2014 Mazda CX-5. However, keep in mind that these prices may vary depending on the market demand, location, and condition of the vehicles. Doing thorough research and getting a professional inspection before making any purchase decision is always recommended.
Final Thoughts
Used SUVs can be a great option for many people looking for a vehicle with plenty of space and versatility. However, there are some important factors to consider when buying a used SUV.
Firstly, it's important to research the model you're interested in and its reliability ratings to ensure that you're getting a vehicle that will last. You should also consider factors such as fuel efficiency, safety features, and the vehicle's overall condition.
When purchasing a used SUV, it's always a good idea to have a mechanic inspect the vehicle before buying it to check for potential issues. It's also important to take the car for a test drive to get a feel for its handling and to check for any strange noises or vibrations.