Minivans are one of the most popular vehicles on the market today. With all the features and options, it's no wonder why there are so many different makes and models for you to choose from. In addition, a minivan is one of the things that has changed the most in recent years. The traditional, boxy vans have been redesigned to be sleeker and more luxurious. Sometimes it could be hard to choose one for your needs.
We've compiled a list of minivans below with their weight specifications and some interesting facts about them, so you can get an idea of what type will work best for your needs.
Weight by Make and Model
The weight of a minivan varies by make and model, but on average, they weigh between 4,000 and 5,000 lbs. This is surprising considering that it's usually assumed that minivans are large cars. However, these vehicles are large and designed to carry relatively heavy loads and up to 8 people. Look at our list of the most popular and reliable minivans on today's market.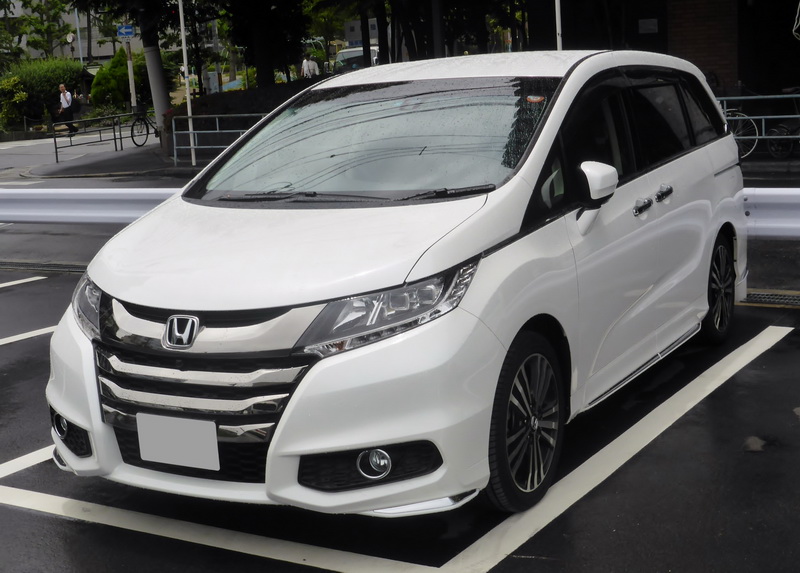 The Honda Odyssey is minivans' biggest seller today. This vehicle is noticeably larger than other vans. The Honda Odyssey comes in many different models and trims, but all come with a unique look and feel. It has been ranked top-rated by Consumer Reports in its recent survey of America's most reliable vehicles.
On average, the Odyssey weighs 4,484 lbs. This is the most popular minivan and likely because it has one of the lowest fuel economy ratings of all. It has a V6 engine that makes 13 mpg at best and can go up to 24 mpg on the highway. It's smaller than it looks from its exterior looks because it has more room inside than you'd think. The interior is luxurious and provides comfort for passengers and space for their belongings.
Honda Odyssey Weight
LX: 4,354 lbs
EX: 4,440 lbs
EX-L: 4,471 lbs
Touring: 4,564 lbs
Elite: 4,593 lbs
Mercedes-Benz Metris
The Mercedes-Benz Metris has the lowest fuel economy rating of all minivans on the road today. It has a powerful engine with an EPA rating of 19 mpg. It gets around 20 mpg in the city and 28–32 mpg on the highway. One of the best things about this model is that it's extremely quiet and comfortable, even on the longest drives.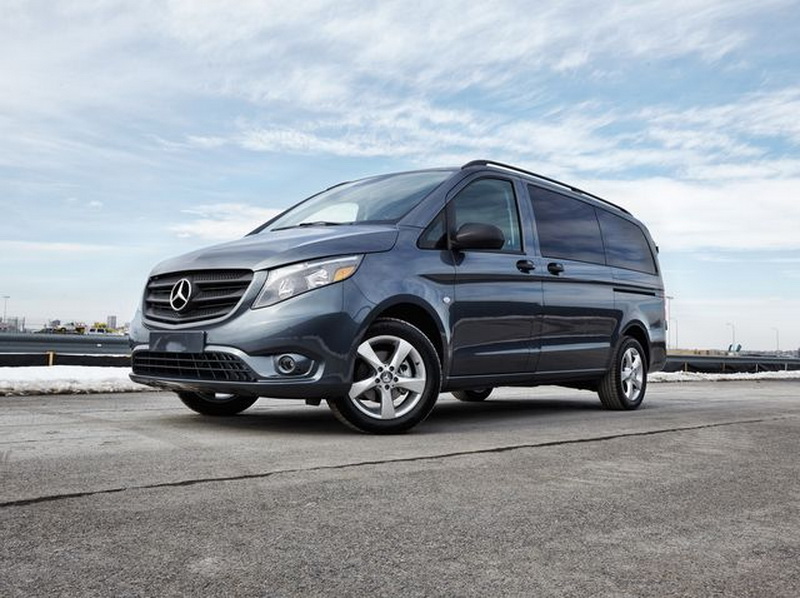 The Metris weighs 4,850 lbs on average. This vehicle is nice and modern, which many people think makes it stand out among other vans on the market today. It has space for many passengers plus a lot of convenient storage for your belongings or cargo.
Kia Sedona
The Sedona comes in many different models and trims. All can comfortably fit up to seven passengers. It is one of the most luxurious minivans on the market today. Some features of this van include a keyless entry, push-button start, and a panoramic sunroof. It also has LED lighting for reduced energy consumption and an infotainment system for entertainment.
On average, the Sedona weighs 4,593 lbs. This minivan has a comfortable ride with a smooth drive and great handling. On the inside, it's modern with lots of amenities that you'd expect in a vehicle this expensive, including leather seating surfaces and lots of storage space.
Kia Sedona Weight
L: 4,411 to 4,736 lbs
LX: 4,443 to 4,736 lbs
EX: 4,503 to 4,663 lbs
SX: 4,517 to 4,736 lbs
Toyota Sienna
The Toyota Sienna comes in different models: the L, LE, SE, XLE, Limited, etc. The XLE and Limited are the top of the line when it comes to trims and upgrades, more like a luxury vehicle. It's more expensive than other vans of similar size because it has some unique features as well as a luxurious interior that's well worth the price tag. In addition, it's one of the roomiest minivans on the market today.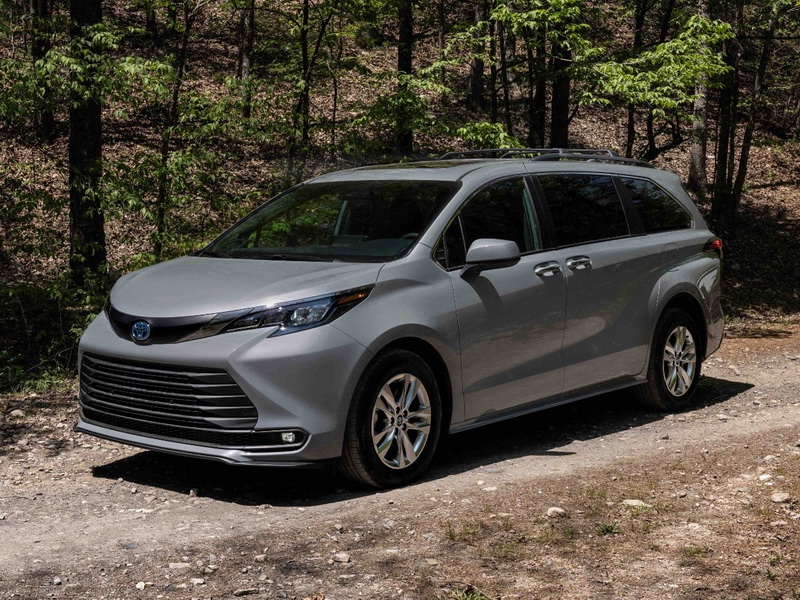 On average, this minivan weighs 4,612 lbs. Of course, you can choose from options in exterior colors, and the interior has a ton of storage space and a DVD player. The Sienna drives very smoothly and quietly, with superb handling. The seats are very comfortable, providing a luxury experience while you're on the road.
Toyota Sienna Weight
L: 4,430 lbs
LE: 4,505 lbs to 4,655 lbs
SE: 4,605 lbs
XLE: 4,590 lbs to 4,750 lbs
Limited: 4,615 lbs to 4,750 lbs
Chrysler Pacifica
The Chrysler Pacifica is one of the newest minivans on the market today. It's one of the largest yet sleekest on the market. It's extremely quiet and rides beautifully, providing a comfortable drive for everyone on board. This vehicle has been ranked highest by Consumer Reports in its most recent survey of America's most reliable minivans.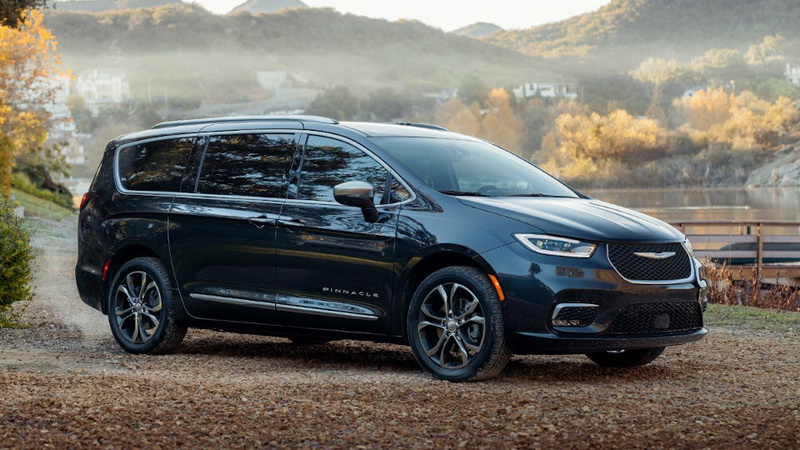 The Pacifica weighs 4,658 lbs on average. It has an innovative styling that makes it stand out above other vehicles of similar size and category. One thing that makes it especially unique is its three different seating configurations to accommodate up to 8 passengers. It has dual DVD players for backseat passengers and a DVD remote in the trunk. This is especially convenient as other minivans tend not to have it in the trunk, which can be hard to reach if you're in the backseat.
Chrysler Pacifica Weight
Non-hybrid trims: 4,330 lbs
Hybrid: 4,987 lbs
Dodge Grand Caravan
The Dodge Grand Caravan is one of the most popular minivans in the market today. Its available trims span from the LX and GL to the Limited and R/T models. While all of these are equipped with a V6 engine and other upgrades, they still have a classic design with lots of space in the interior and comfortable seats.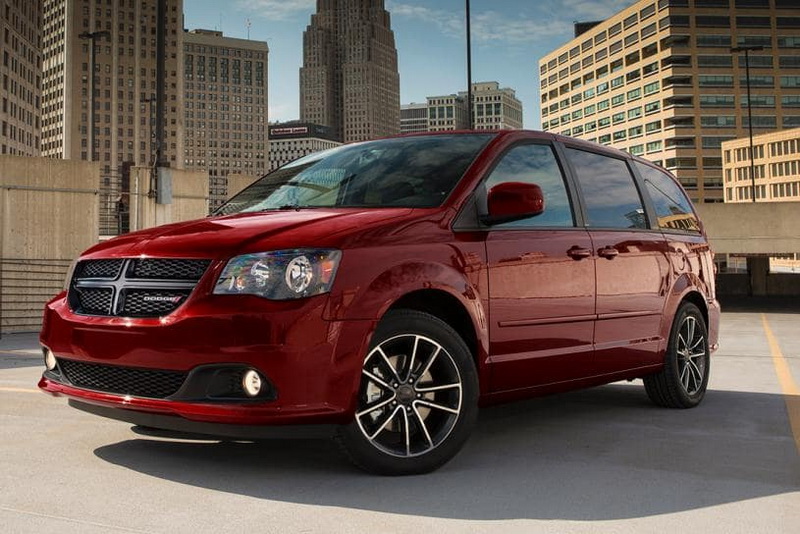 On average, this minivan weighs 4,510 lbs. It has impressive features, including a third-row seat that can hold up to 65 pounds more weight than other seats and a DVD player in the rear passenger area. The backseat is also quite roomy with plenty of space for your things or luggage. Inside it has a very luxurious feel, like a more expensive vehicle than it actually is. There is plenty of space for passengers and cargo room in the back seat area.
Ford Transit-Connect
The Ford Transit Connect is a minivan smaller than most on the market, but it has a powerful engine with an EPA rating of 25 mpg. It's the perfect vehicle to use if you need to carry lots of luggage or want an affordable vehicle.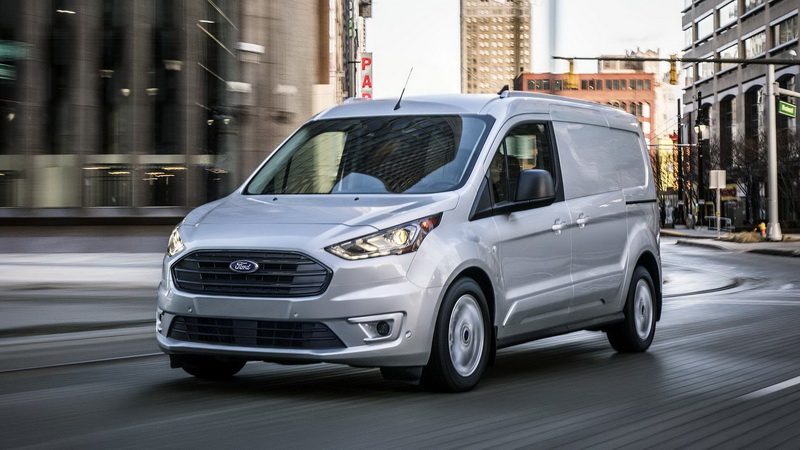 This is one of the most popular minivans sold today. It's available in different models and trims, but each has a unique look and feel that sets it apart from other minivans. It's very roomy and can seat up to 8 passengers with plenty of storage space for their belongings or cargo. In addition, it has two rows of seats, so it could easily fit more people than other minivans on the market today.
The Ford Transit-Connect weighs 3,948 lbs on average. With all its features and comfort level, it is one of the most popular vans on the market today because of its high-quality features and reliable design.
Ford Transit-Connect Weight
Wagon XL: 3,872 to 4,025 lbs
Wagon XLT: 3,872 to 4,025 lbs
Wagon Titanium: 3,872 lbs
Some Interesting Facts About Minivans' Weight
There are several different classes that you can choose from when purchasing a minivan, such as mid-size, full-size, or compact. If you need more space for your things and bags, go for the full-size or mid-size class.
A Car's Weight is Important
Your car's weight affects a number of different things, including its handling or cornering, braking, speed, and acceleration. The heavier your vehicle is, the exponentially worse it will be in these areas. Typically, heavier vehicles require more energy to accelerate and decelerate than lighter vehicles.
They also require more effort for steering or turning as well as braking. On top of this, heavier vehicles use more gasoline than lighter cars over the same distance driven. Thus, you can see that weight is not something you want to increase with your vehicle!
Minivans Have a Wide Weight Range
Minivans can weigh many weights since they are not just small cars. In fact, some of the largest vehicles on the market are minivans with an average weight of van about 5,200 pounds. This is a lot heavier than your typical passenger car! The most serious SUV on the market is only about 5,500 pounds, making minivans at least 500 pounds heavier than that. At the same time, however, you wouldn't find many minivans that weigh less than 3,800 pounds.
Minivan Weight is Affected by Many Things
Like any vehicle, the weight of your minivan is affected by many factors. Obviously, the engine and its upgrades will make a big difference. Other factors include trim, and what types of materials are used in the body and interior of the vehicle. You may want to add some extra options to your car that could affect its weight, such as a third-row seat or entertainment equipment. All of these things can make a significant impact on how much your vehicle weighs.
The Bottom Line
A minivan is a great way to get around when you need to transport multiple passengers. They have a large space inside for people and their things, plus they are designed with comfort in mind so that everyone in the car feels comfortable. These models are very popular for families and also for those who have friends with children. They provide a luxurious experience at home or as they're traveling!
These vehicles range from $12,000 to $30,000, depending on the trim and features you choose. Because of the various features make them incredibly versatile so that you can use your minivan however you need it to be.