In the ever-evolving world of SUVs, choosing the perfect family-friendly option can be daunting. With many makes and models available, it's essential to sift through the options carefully to find the one that suits your family's needs.
Suppose you're looking for a reliable pre-owned SUV. In that case, this guide will explore the best used SUVs for families, ensuring you make an informed decision to keep your loved ones safe, comfortable, and satisfied on every journey. Keep reading to learn which vehicle brands will best suit your family.
Which Pre-Owned SUVs Are Ideal for Families?
When exploring family-friendly SUVs, it's worth considering pre-owned vehicles as they offer excellent value for money while still delivering the essentials that make an SUV a family-friendly vehicle. These top rated used SUVs have a proven track record and can provide the reliability and comfort your family needs. The models listed below were chosen with the help of customers' and sellers' reviews and offer the best driving experience and reliability.
Used Toyota RAV4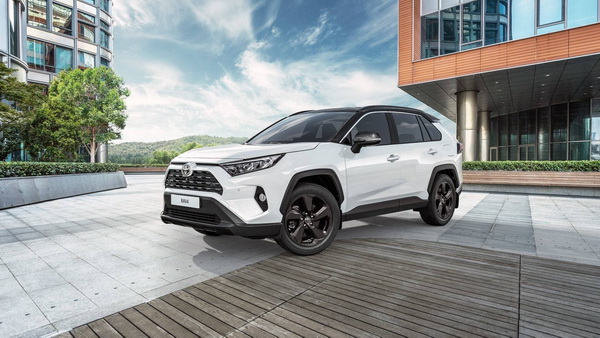 Renowned for its reliability, versatility, and enduring popularity, the Toyota RAV4 has been a staple in the SUV market for decades. For families searching for a pre-owned SUV that offers a blend of practicality, comfort, and efficiency, a used Toyota RAV4 often emerges as a great deal.
Families may vary in terms of their needs and the Toyota RAV4 caters to this diversity with its range of trim levels and options. Whether you need a vehicle for daily commutes, school runs, or weekend getaways, there's likely an RAV4 configuration that suits your lifestyle.
For those who value fuel efficiency, the RAV4 offers hybrid models that combine a gasoline engine with electric power for impressive MPG figures. This can lead to substantial savings at the pump over time, making it a budget-friendly choice for families focused on efficiency.
Used Honda CR-V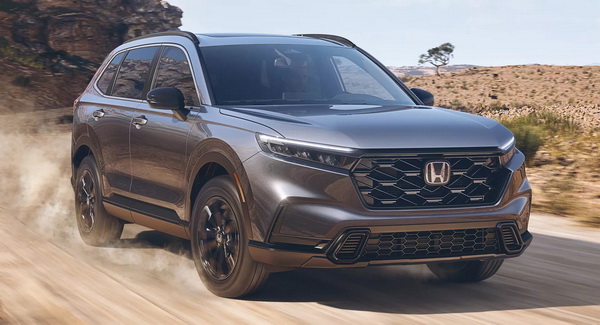 Known for its practicality, comfort, and reliability, the CR-V has been a favorite among families for generations. If you're considering a pre-owned SUV for your family's needs in 2023, exploring the virtues of a used Honda CR-V is a wise choice.
This SUV debuted in 1997 and quickly gained a reputation as a reliable and practical vehicle. Over the years, it has gone through multiple generations and facelifts, consistently evolving to meet families' changing needs and preferences. Throughout its history, certain elements have remained constant: a focus on practicality, spacious interiors, and a commitment to safety.
The CR-V's engine and drivetrain are engineered for dependability, making it one of the best used SUVs to buy right now for everyday use. Regular maintenance, such as oil changes and brake inspections, is typically all needed to keep a used CR-V running in excellent condition.
Used Hyundai Santa Fe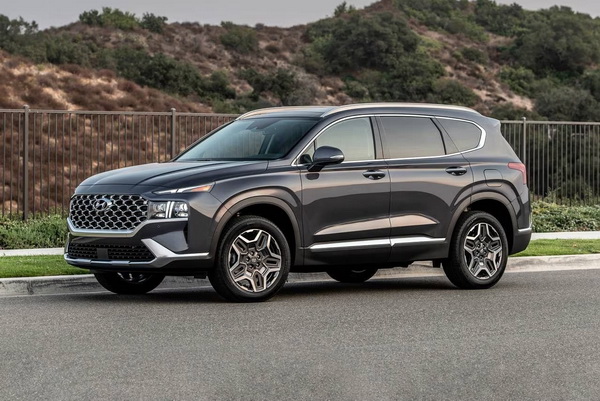 Many families love Hyundai Santa Fe for its comfort, reliability, and fuel efficiency. If you're considering purchasing a pre-owned SUV for your family's needs in 2023, exploring the merits of a used Hyundai Santa Fe is prudent. Below, we will explore the key aspects that make Santa Fe a dependable choice for family life.
One of the most significant advantages of choosing a used Hyundai Santa Fe is its reputation for reliability. Hyundai has steadily built its brand on producing vehicles known for their longevity. These SUVs are recognized for their ability to endure the rigors of daily use, making them a sensible long-term investment for families.
Safety is a paramount concern for families, and the Hyundai Santa Fe is equipped to provide peace of mind. Hyundai has prioritized safety advancements recently, resulting in many used Santa Fe models equipped with advanced driver assistance features. These may include adaptive cruise control, lane-keeping assist, blind-spot monitoring, and automatic emergency braking, enhancing safety during family travel.
Used Nissan Rogue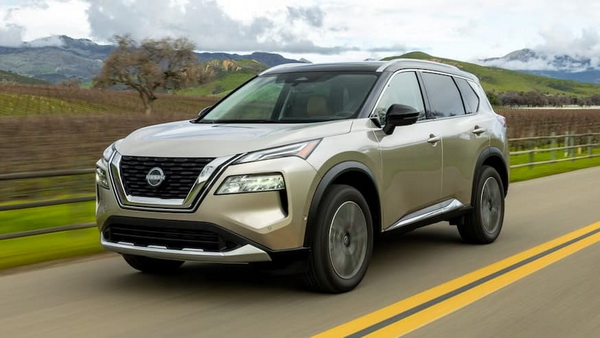 The Nissan Rogue has long been regarded as a family-friendly SUV, offering a winning combination of comfort, versatility, and safety features that make it an appealing choice for parents and their loved ones. If you're in the market for a used family SUV, the Nissan Rogue is certainly worth considering.
One of the standout features of the used Nissan is its roomy and well-thought-out interior. It comfortably seats five passengers, with plenty of legroom and headroom in front and rear. The rear seats also offer a reclining feature, making long journeys more comfortable for your family.
Whether it's sports equipment, groceries, or luggage for a family road trip, the Rogue's cargo space doesn't disappoint. The rear cargo area is versatile, thanks to the Divide-N-Hide cargo system that allows you to configure the space as needed.
Used Kia Sorento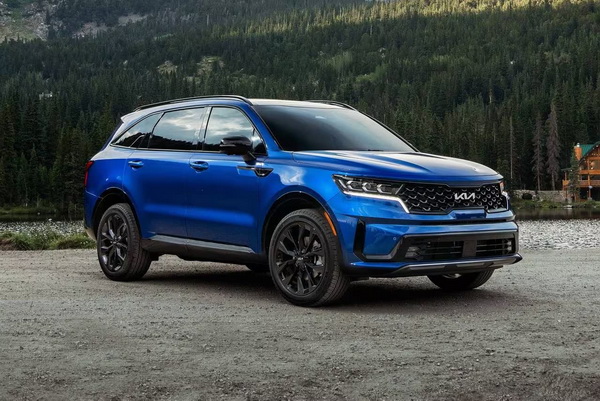 The Kia Sorento is known for its reliability, versatility, and family-friendly features. When it comes to used vehicles, the Kia Sorento continues to shine as an excellent choice for families seeking a practical and comfortable SUV without breaking the bank.
Kia prioritizes safety, which is evident in the Sorento's comprehensive safety features. Many used Sorento models come equipped with advanced safety technologies. These features provide peace of mind for parents and contribute to the vehicle's overall safety.
Long road trips and daily commutes are made comfortable in the used Kia. The seats are supportive and plush, and the cabin is well-insulated against road noise. Tri-zone climate control in some models ensures that everyone in the vehicle can enjoy a comfortable temperature, and available features like leather upholstery and a panoramic sunroof can add a touch of luxury.
Used Toyota Highlander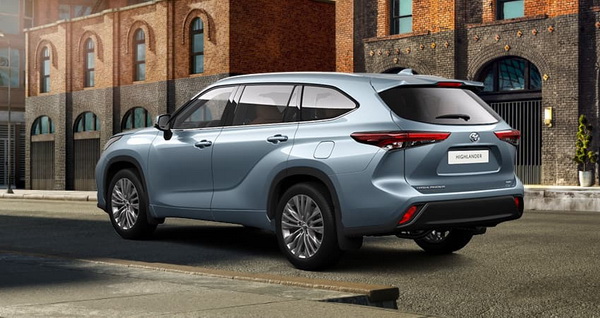 The Toyota Highlander has long been a favorite choice for families seeking a reliable and family-friendly SUV. As a midsize SUV, the Highlander offers a winning combination of space, safety, and comfort, making it an ideal vehicle for those looking to transport their loved ones with peace of mind.
Toyota offers seating for seven to eight passengers, depending on the configuration. This makes it one of the best rated used SUVs for larger families or those who frequently carpool with friends and extended family. The three rows of seats provide ample legroom and headroom, ensuring that adults can ride comfortably in the rear seats.
Safety is a priority for families, and the Toyota Highlander delivers in this department. In recent years, Toyota has equipped the Highlander with a wide range of advanced safety features, even on lower trim levels. These may include adaptive cruise control, automatic emergency braking, lane departure warning, and blind-spot monitoring. When shopping for a used Highlander, check for the availability of these features, as they can provide an extra layer of protection for your family.
Used Chevrolet Equinox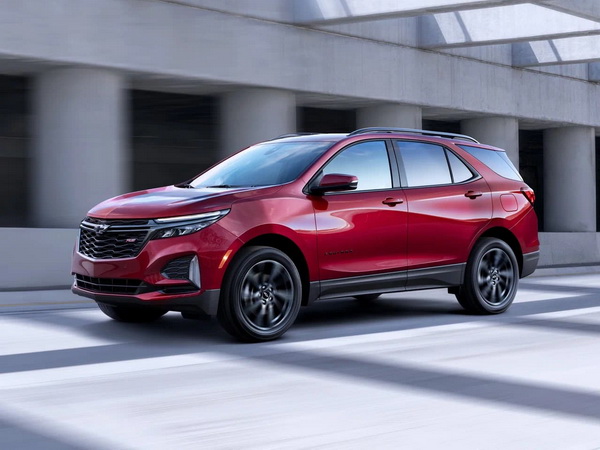 The Chevrolet Equinox has long been popular among families searching for a reliable, practical, and family-friendly SUV. The Equinox often stands out for several compelling reasons when looking for a used family vehicle. Purchasing a used SUV typically means getting a well-maintained, later-model Equinox with modern features at a fraction of the cost of a new car.
Chevrolet has consistently prioritized safety, and this commitment is evident in Equinox. This model offers advanced safety technologies like forward collision warning, lane departure warning, blind-spot monitoring, and adaptive cruise control.
The Equinox boasts a spacious interior, ideal for accommodating families of all sizes. It offers ample legroom for front and rear passengers and a generous cargo space in the rear. This flexibility is essential for growing families carrying strollers, sports equipment, groceries, or luggage.
Used Mazda CX-5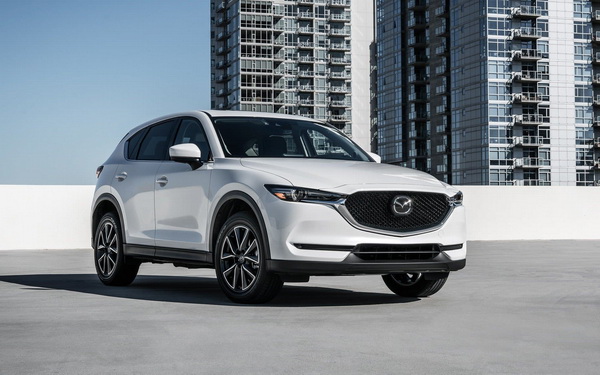 The Mazda CX-5 has long been regarded as a family-friendly SUV, and buying a used one can be a smart choice for families seeking a blend of practicality, style, and value. This compact SUV has consistently ranked among the top choices in its class, and it offers several features that make it a great option for those with family-oriented needs.
One of the primary concerns for any family vehicle is safety, and the Mazda CX-5 delivers in this department. The model is equipped with a whole set of advanced safety features. Many used models will have multiple safety features, helping to keep your family secure on the road.
Mazda is known for its "Zoom-Zoom" philosophy, which means that even their SUVs are designed to offer a sporty and enjoyable driving experience. The CX-5 handles more like a car than an SUV, with responsive steering and a smooth ride. This can make family road trips more enjoyable for both drivers and passengers.
Used Toyota 4Runner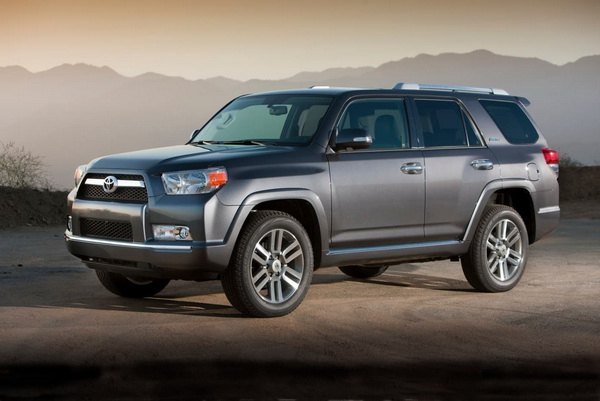 The Toyota 4Runner has been a long standing favorite in the SUV market, primarily known for its rugged off-road capabilities and reliability. While it might not be the first choice that comes to mind when thinking of a family SUV, a used Toyota 4Runner can be an excellent option for families seeking adventure and versatility.
While not every family requires off-road capabilities, having a vehicle that can handle rugged terrain can be a real bonus for those who love outdoor adventures. The 4Runner's four-wheel-drive system and robust construction make it a capable off-roader, perfect for family camping trips or off-the-beaten-path adventures.
Used Jeep Grand Cherokee
When choosing a family SUV, numerous factors exist, from safety and space to versatility and reliability. One option that consistently ranks high in these categories is the used Jeep Grand Cherokee. This iconic American SUV has been a favorite among families for many years, and for good reason.
Safety is important for any family, and the Jeep Grand Cherokee doesn't disappoint in this department. Even in its older models, it often came equipped with various safety features. Recent versions may offer advanced safety technologies like blind-spot monitoring, adaptive cruise control, etc. Plus, its sturdy build and high driving position provide excellent visibility on the road, contributing to overall safety.
Families need space, and the Grand Cherokee offers plenty of it. With comfortable seating for five passengers and a roomy cargo area, you'll have ample room for your family and all their belongings. The rear seats are often split-folding, making it easy to expand the cargo area further when needed for those family vacations or weekend getaways.
Used Lexus RX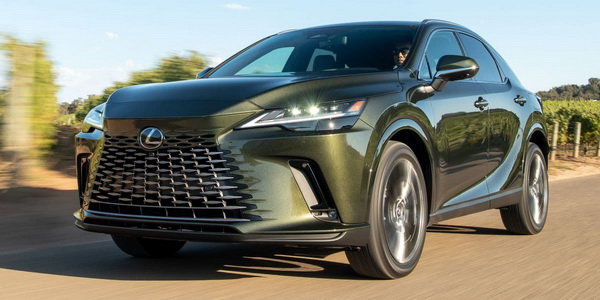 The Lexus RX is known for its opulent interior and premium materials. When you sit inside, you'll be greeted by a spacious, well-crafted cabin with plush seating and many advanced features. High-quality materials and attention to detail make every ride in the RX feel like a luxury experience, whether it's a short trip to the grocery store or a long road trip.
When buying a used Lexus RX, you can generally count on a well-maintained vehicle with many years of dependable service. Regular maintenance and proper care can help ensure the car runs smoothly for your family's needs.
Depending on your specific model and trim, the used Lexus RX is often available with all-wheel drive (AWD). This feature can be top rated for families living in regions with challenging weather conditions, as it enhances traction and stability on slippery roads.
Used Jeep Wrangler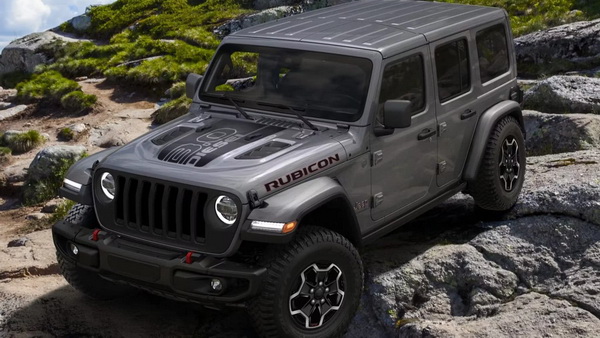 When you think of a Jeep Wrangler, the image of an adventurous off-road vehicle may come to mind. While it's true that the Wrangler is a capable off-roader, it has also evolved into a family-friendly SUV over the years.
One of the Wrangler's standout features is its removable top and doors. This unique design allows families to enjoy the open-air experience on a sunny day or revert to a conventional SUV setup when needed. The ability to quickly switch configurations makes the Wrangler an excellent choice for family outings, camping trips, or just enjoying a scenic drive.
While you may not always take your family off-road, having a four-wheel-drive SUV like the Jeep Wrangler can be a lifesaver in challenging conditions.
Conclusion
Choosing the ideal family-friendly SUV is a significant decision, as it directly impacts your family's comfort, safety, and convenience. This comprehensive guide explores various pre-owned SUVs with a strong track record in meeting family needs. From compact SUVs like the Toyota RAV4 and Honda CR-V to midsize options such as the Hyundai Santa Fe and Toyota Highlander, there's the best used SUV to buy for every family size and preference.