If you are looking for an electric car that offers more than the bare minimum, then a used BMW I3 might be what you're looking for. It ranges approximately 150-180 miles on a single charge and can be half-charged in about 30 minutes. The BMW I3 is also exceptionally fun to drive, thanks to its agile handling and nimble response.
Buying a used BMW I3 can be an excellent idea if you're in the market for a green and efficient car. If you're looking to buy your first electric vehicle and want to save some money in the process, there is no better choice than one of these automobiles. This guide will cover some things you should consider before buying a used model, including deciding if it's worth it and what to expect when buying a used car.
Which One To Choose?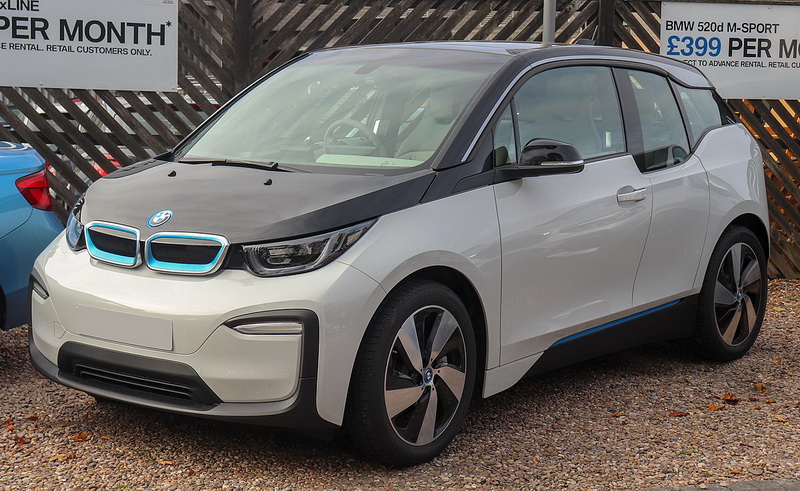 If you've never driven an electric car, it's important to keep in mind that they are different from their gasoline-powered counterparts. You can expect that the quiet ride, lack of vibration, instant throttle response, and smooth shifting will get used to. BMWs are among the best for luxury cars; if this is what you're looking for, then this might be a good option.
Since the 2016 model year, there have been two versions of the BMW I3: one is a BEV variant with 114 miles range, and another is a REx with 97 miles range. But, this lower electric range vehicle can add nearly 80 miles with a 2-cylinder gasoline generator. So in total, you receive nearly 180 miles of range with the REx version. You should also consider that this range can be lower in real life due to factors such as driving speeds.
The Rex version of the BMW I3 is perfect for long trips, as it gives a comfortable interior and can be charged on the road. If you are considering buying one of these models, make sure that you drive it before buying it to ensure that you are ready for any challenge that might come up.
Driving a compact car means tighter dimensions and less room inside the cockpit, but with benefits like excellent handling and steering feedback, that's something you will get used to pretty quickly. The main issues here are the lack of trunk space and limited rear legroom. BMW I3 has a starting price of $41,350, which is quite affordable considering its many benefits. Moreover, BMW I3 certified pre owned can be found at nearly $12,000-15,000 for the 2015 model.
Interior
When looking at the interior of used BMW I3s, don't expect this car to look like a new one. It's important to keep in mind that automakers will tweak their vehicles over time to make them better, including making things look newer. This means that the interior will not look exactly like the original vehicle's, but it will still look great.
The BMW I3 has a very simple yet sophisticated design. LED lights on each side of the air vents and a center console resemble a piano keyboard with touchscreen controls for audio and climate settings. The interior of the BMW I3 is well thought out, but it can be cramped for some people. If you are tall and want some extra headroom, this car is not for you.
Inside the cabin, you will find all the bells and whistles you would expect from a luxury vehicle. All models come with leather upholstery and a leather-wrapped steering wheel that has been adorned to look like a baseball glove. The pedal box is illuminated by a light that can be set to remain on or shut off automatically while driving at night. You will also notice the 5-star safety rating, which makes this vehicle one of the safest around.
BMW I3 has a rather small trunk space, so if you plan to carry around more than a few things, this car is not for you. On the other hand, it's great fun to drive and very agile for a hybrid or electric vehicle. The interior of this vehicle is comfortable and well equipped to help reduce road noise even at highway speeds. The infotainment system has been enhanced over the years in order to make the experience better for the driver and passengers.
Driving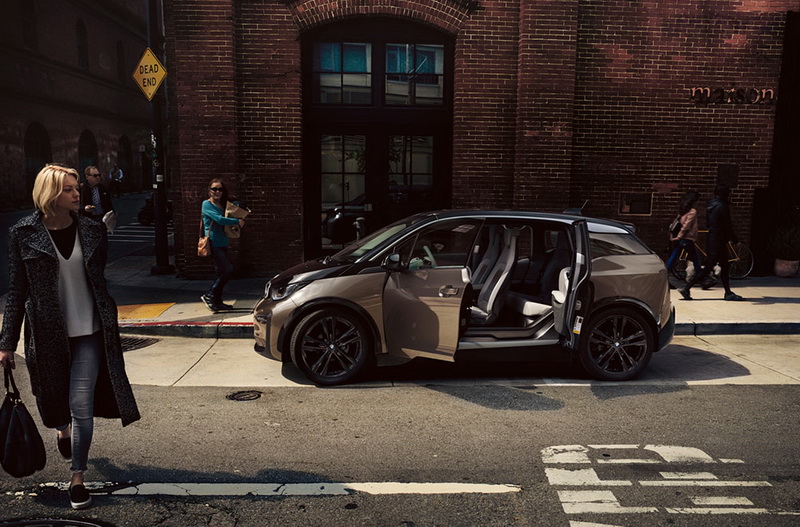 If you consider buying a used BMW I3, you should know that driving it is an interesting experience. The vehicle accelerates quickly and has enough power to merge onto the interstate without struggle. This is due to the 192 horsepower from the electric motor capable of producing 0-100 km/h in approximately 5 seconds. You can also hit 150 km/h to raise some eyebrows on the highway. 
A used BMW I3 features a bevy of advanced features that ensure driving is a true pleasure. It has an iDrive system and a touchscreen infotainment display with Bluetooth for hands-free calling and audio streaming. There is also an integrated navigation system, which is a huge plus for those who enjoy going on road trips from time to time.
Since the electric motor is located directly under the rear axle, it is excellent for stabilizing the car in turn. The regenerative braking system is another impressive feature of this vehicle, as it will slow down the vehicle when coasting or braking to assist with energy recovery.
Range
When you buy a used BMW I3, you will get between 114-180 miles, depending on which model you choose. If you want to get the full range from this vehicle, you need to use it as intended and take advantage of the onboard charging system.
The range of a used BMW I3 for sale is impressive. Not only can you expect to get nearly half a charge from empty, but it can also be replenished in just 30 minutes, which is the same amount of time it takes to do the same with a gas tank. The high level of the range comes from two things: the lithium-ion battery system and regenerative braking mode. The battery system is made up of numerous cells, and it is anchored at the bottom of the car.
Is A Used BMW I3 Worth It?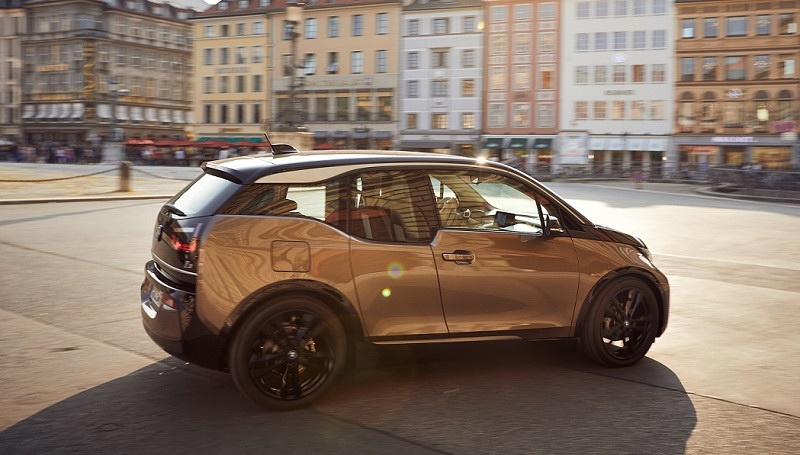 When it comes to replacing a car, the biggest dilemma is whether or not to buy a used car or a new one. There are many factors that will influence your decision, but the most important thing to consider is how you intend to use the vehicle. If you aren't planning on using your car for long-distance travel or if you aren't planning on using it for cargo purposes, buying a used BMW I3 might be an excellent option.
A new BMW I3 starts at nearly $40,000, and the used car cost is just a fraction of that figure. When you are comparing the cost of a used vehicle to the new one in total, it doesn't make that much of a difference. Still, it's important to consider whether or not this car was previously owned by someone who treated it well and took good care of it. If so, chances are it's in good shape, and you will get a high-quality used car.
If you are going to be using your I3 for long trips, look for one that is maintained well and has low mileage. You will also want to make sure that there are no dents or dings anywhere on the vehicle. There's nothing worse than getting a used car falling apart just after you take ownership of it -- especially when it's already more expensive than a new one! If you're thinking about buying a used BMW I3, take some time to go through some listings and figure out what you may want to avoid. That way, you can be sure to get a quality vehicle, which should last for a very long time.
The Bottom Line
If you are in the market for a used electric vehicle, there are so many options for you to consider. However, one of the strongest choices will be a used BMW I3. This vehicle has a unique and sophisticated design that appeals to many drivers, but it also offers an impressive amount of range at a reasonable price. If you don't mind getting less than full capacity from your battery at times, then this car could be exactly what you need.
If you're considering buying a used BMW I3, you need to know that this car can be worth the money. It's more comfortable to drive than an electric car has great fuel efficiency, and can be charged quickly in the garage.
By choosing this vehicle, you will have fun driving the car while saving some serious cash at the same time. If you have any additional questions about this vehicle or your current model needs some work, please contact our team of experts, who are always available to assist with any concerns you may have related to this vehicle.