A pickup truck is a very strange type of car. A truck of the passenger category with a very good off-road potential. The multi-purpose vehicle, which can take the family and a ton of stuff on almost any road. Moreover, today pickups have received automatic transmissions and modern options. The trouble is that the price of such useful cars is not much inferior to the good SUVs and crossovers. So is it possible to buy the not very expensive pickup and, if yes, what kind?
That's why in the secondary market today, you can buy so different in condition and price options that each of them should be approached with a magnifying glass, carefully checking where and how the car was used. Generally speaking, all used pickups are characterized by three things - high mileage, tired rear suspension and transfer case, and all kinds of body damage.
For reference: the most demanded market for pickup trucks - USA. Therefore for many years, the passenger "trucks" lead the sales rankings, and, for example, the Ford company keeps the profit only due to a line of pickups. The explanation is simple: in America, a lot of people are engaged in all kinds of small businesses, for which exactly the most reliable used pickup trucks suit best - one car allows you to carry both the family and the necessary cargo for your business. For the same reason, all kinds of delivery vans and "heels" are popular in Europe.
Pickup truck manufacturers from America
Today, the market is divided between six major car companies:
"Ford, with the F-series, which has been in production since 1947;
"Chevrolet" and GMC - powerful vehicles built on the same base, with similar technical characteristics, but different design;
RAM, combining Dodge, Fiat, Chrysler models;
"Toyota - there are plants of the Japanese concern in America, where Tundra and Tacoma versions are produced for the domestic market;
"Nissan" - increasingly less in demand because they receive negative feedback from Americans on comfort and insufficient power.
To find out how much a car of the chosen model costs inclusive of all costs, all you need to do is leave an application on Star Trans Logistics' website. The adviser will tell you about conditions, formalities, and prices. The company not only brings cars from America but also deals with customs clearance, certification, legalization and purchase of original spare parts.
Ford F-150 from 2008
For many years it has been the bestseller in the U.S. due to the long history of the model and reliable units.  The engine is simply modifiable, after which the car is ready to drive on gas or even spirit gasoline. The length of the car can reach 6 meters, with a body size of 2 meters. Comfortable and safe at high speed, has a large margin of height and width, so the cabin easily fits 4-5 adults. Acceleration to a hundred is up to 12 seconds, depending on loading. There are also heavier models of this series Super Duty F-250/350/450.
Dodge RAM (1500 / 2500 / 3500 / 4500 / 5500) 2008-2020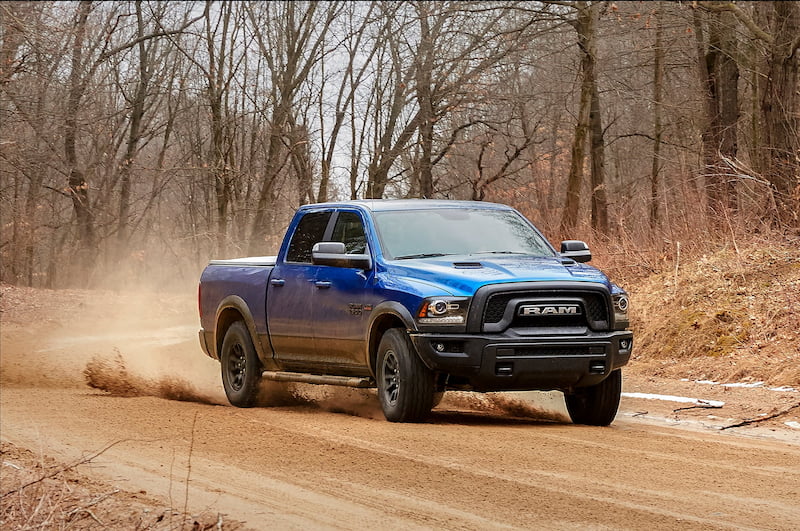 Represents one of the most beautiful and technologically advanced pickups of our time. Very large and roomy shows good dynamics in the city and on the highway "swallows" potholes at any speed. Presented with all types of cabs, except full-size. It can tow loads up to 5 tons. There is a steering booster and good standard music. On the market, you can pick up a variant with an open body or with an already prepared body. If necessary, the Dodge RAM is easy to adapt to your tasks and makes it more comfortable. For example, to install a remote start or heated seats.
Toyota Tundra 2013-2020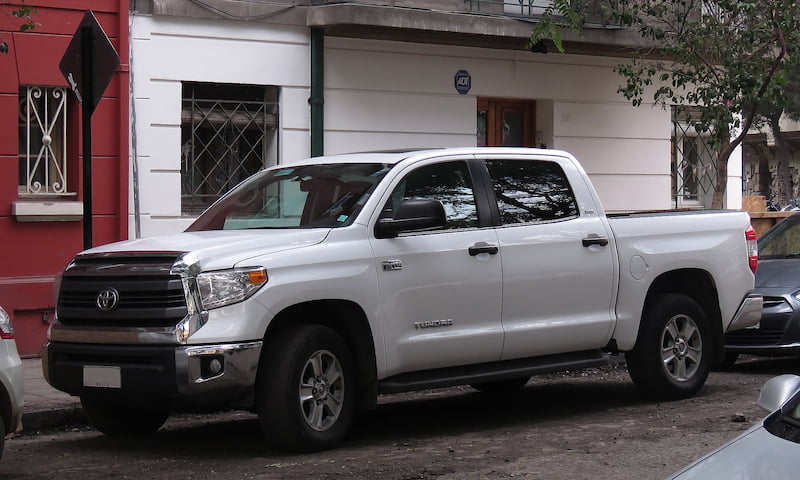 The Toyota Tundra is recognized as one of the best-used pickups around the world. It traditionally loses out to more established players in the U.S. but is very popular in other countries. The new Tundra is available in configurations that include: 3 cab types, 3 wheelbases, 4 engines, and 2 transmissions. Since 2015, a new modification of the Toyota Tundra has been released - the TRD Pro.
Chevrolet Colorado 2012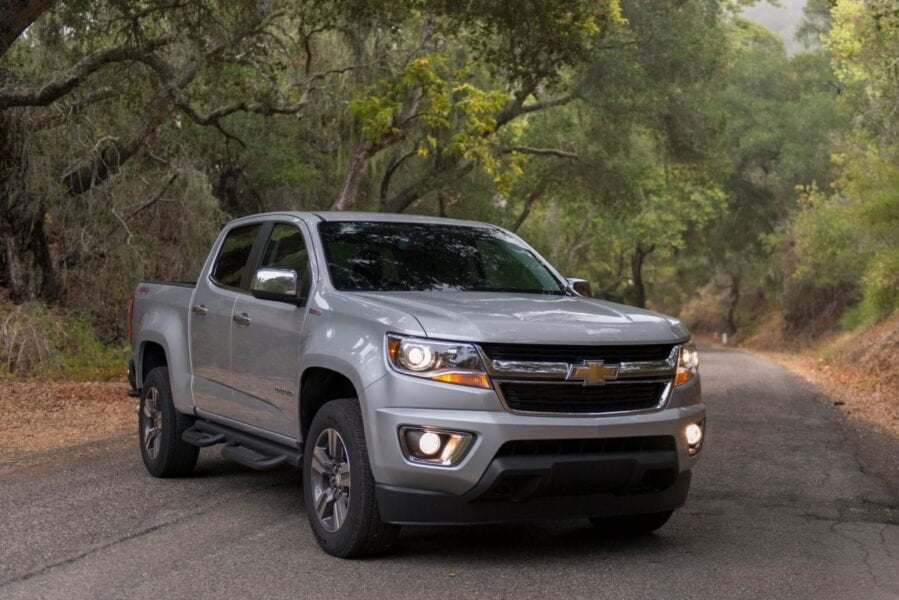 The Chevrolet Colorado is a great car for every day with an impressively sized interior. Some options include a modern multimedia system, climate control, and ergonomic seats on the back row. In the end, this car is quite in line with its class. High ground clearance and wide wheelbase provide good cross-country ability. Payload depends on the selected modification but usually is 1000-1500 kg. Engine capacity starts with a 2.5-liter atmospheric. Also, there are variants with diesel engines.
Chevrolet Silverado 2014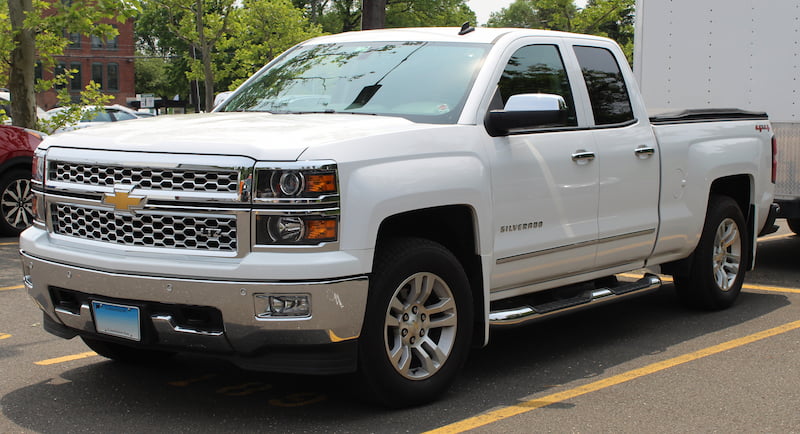 Classic American car, which has been selling well for the last 5 years. Meets the requirements of a typical American: the equipment perfectly copes with trips on dirt roads and has the necessary carrying capacity. At the same time, the fuel consumption is not too high. The main feature is independent double-wishbone suspension and the presence of springs. For safety are responsible airbags around the truck and ventilated disc brakes. There are standard versions on sale with improved cargo characteristics (2500-3500 kg).
What used trucks to avoid?
It is right to start choosing the best used trucks to buy, determining the purpose of the vehicle. Choosing a used truck should be practical, not requiring a cosmic cost for repairs, then the purchase will be considered profitable, and the machine - to use up its resources.
Not all vehicles are equally suitable for transporting different types of cargo. One category is good for urban operation, while the other is better for intercity routes. Take into account several parameters that facilitate the choice of a used car:
type of vehicle;
capacity;
body type;
technical condition.
It is not necessary to consider all the criteria at once. Having an idea of the truck's, choosing from a variety of options will not be difficult.
Its technical condition, so that further investments do not bring losses. Experts recommend checking the fuel system of the engine of the used truck. Besides, you should check the angle of free rotation of the wheels and the body for damage and corrosion.
The readings on the used car's speedometer can be twisted in favor of the seller. In general, a mileage of 500,000 indicates a great resource of a vehicle, and with a value of over 1 million miles, the vehicle is exhausting its potential. Pay attention to the fuel's tank  volume since it is the volume that determines the mode of stops and vehicle operations.
The driver's seat should be comfortable. It is especially important to take it into account when operating the vehicle for long distances. When buying used machinery, do not forget about its maintenance. Before you choose a car and proceed to the purchase, you should research the market for the cost of parts, their availability, as well as the level of difficulty of repair work.
A used SUV or crossover may seem like a tempting purchase, as new autos are usually quite expensive. But if the SUV is prone to malfunctions, its maintenance and repairs will be costly.
Which SUVs were the best this time, and which ones should you avoid buying?
Volvo XC60 2008-2017
The reliability rating is 87.5%.
Owners of this SUV model said that last year 27% of their XC60 had malfunctioned. But most were minor: it has nothing to do with the engine electrics and the body. There were also complaints about problems in a wide range of systems, including air conditioning, battery, engine, and its electrical systems, exhaust, transmission, clutch, and suspension.
Volvo dealers fixed 58% of the problems for free. But only 8% of the repairs cost between $750-$1000. More than 90% of the cars still worked, and 75% were repairable in a day or less.
BMW X3 2010-2018
Reliability rating of 89.7%.
Some of the cars had problems with the engine, brakes, and other parts. The most common problem was with the suspension. Most owners were given a free repair. If they had to pay, then it cost them between $51-$500. Six percent of owners received a check-up to $1,500 for their repairs. About two-thirds of cars were repaired on the same day, but 18% took more than one week to be repaired.
Only 11% of Q5s were out of service. That said, brakes were the most dissatisfied, followed by the fuel system and non-motor electrics. Half of the repairs were done for free, but those not paid for by Audi or its dealers cost between $600 and $1,300. Only 50% of the cars could still be operated after a breakdown. However, 75% were repaired in less than a week.
Conclusion
If you're going to buy a $25k pickup truck, your search should start with the Ford F-150. It's the middle ground on almost every parameter. There are many fresh copies on the market, the car is inexpensive to repair and reliable. The only requirement is regular preventive maintenance.
If you can find an unkilled Chevrolet Silverado, we can also confidently recommend this car for purchase. Its reliability is proved by operation, but the "tired" copies can unpleasantly surprise with reparation price, which is compensated by high liquidity. Besides, one will have to put up with a squalid interior.
Frequently Asked Questions about most reliable used trucks
What is the best used truck to buy?
Toyota Tundra is the most reliable used pickup truck. Honda Ridgeline, Nissan Frontier, and Toyota Tacoma are also good. The Ford F-350 is not very good.
Most reliable 4x4 truck?
The Toyota Tundra is the most reliable truck. Honda's Ridgeline is also very good. The Nissan Frontier and the Toyota Tacoma are pretty good, but not as good as the other two.
What is the cheapest, most reliable truck?
The cheapest pickup trucks on sale are Ford Maverick for $21,490. These trucks are less expensive and still have a lot of features. Hyundai Santa Cruz is $25,175, and Toyota Tacoma is $25,630.
What was the best year for Chevy trucks?
Three Chevrolet Silverado models are the best of all:
2006 Chevrolet Silverado 1500: This year was the first year of innovation. 
2007 Chevrolet Silverado 1500: This is also a good model, as well. 
2009 Chevrolet Silverado 1500: There is one more! One more!