7-passenger vehicles are becoming more and more popular in the world of cars. There are many reasons for this, such as because these have a larger passenger room than most of their 4-seater counterparts. Moreover, such vehicles have large trunks to increase your storage space. A 7-passenger vehicle will likely have a better gas mileage, which means driving costs will be cheaper than other vehicles of your size class.
A larger passenger compartment will accommodate more people inside the vehicle with their own seat belts. Adding additional seats or rows of seats will make your family trip comfortable. This article lists the best 7 passenger SUV 2022 that are worth considering for your family; their strengths and weaknesses are all taken into account so you can make an informed decision.
Why Should You Consider 7-Passenger Vehicles?
Car manufacturers continuously improve fuel efficiency, making it possible for most people to afford a seven-passenger vehicle. With less of the world's population using vehicles for work, families are becoming more important, making it possible for everyone to enjoy the benefits of these spacious passenger vehicles. Most of these models have a full suite of features, such as navigation and entertainment option,s so you can travel in luxury without worrying about road trips.
Ticking off that family vacation checklist is easier with a spacious SUV; let's look at what it offers. The best luxury SUVs in 2022 are the ones that will fit your needs during the family vacation or business trip. Roominess and comfort are what to consider when you go car shopping. There is plenty of space for two adults and three children, and all their gear is a must-have feature in any 7-passenger SUV. Large cargo space is very important, as you will be able to bring everything you need on the road without sacrificing comfort. There's a large list of such SUV that seats 7 passengers below.
Best 7-Seater SUVs On The Market
The best 7-passenger SUVs on the market are listed below, complete with their positive and negative aspects. Most of these 7-passenger vehicles also give you the option to remove seats for a bit more room.
2022 Hyundai Palisade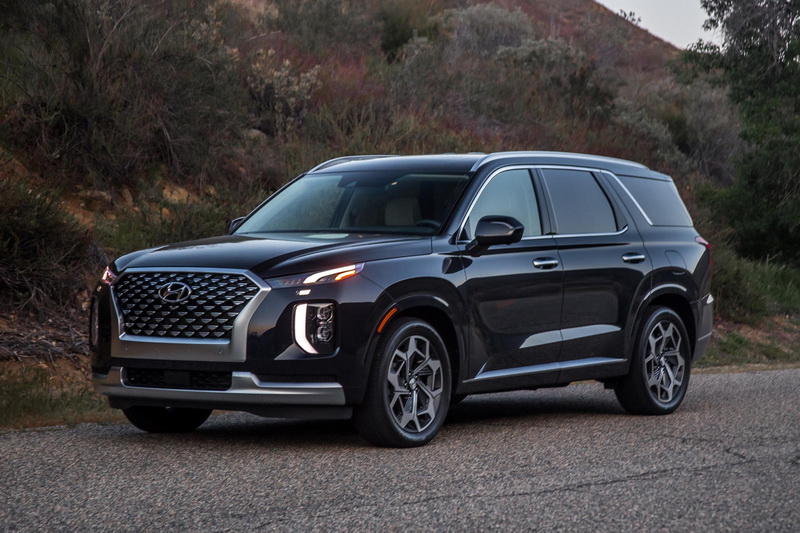 Hyundai Palisade is a 7-passenger SUV with an impressive ride. Isn't it time to take that family trip you've been planning? There's plenty of room at your disposal in this SUV. This full-size SUV gives you the convenience of a large sedan with the bonus of a spacious 3rd row. The base model comes with two rows with 3+2 seatbelts, which can be arranged for three rows with a center console for those who need more room.
When looking at this vehicle, you'll be impressed by its quiet engine and smooth ride. It has a soft-touch dashboard that makes driving a breeze. The seats are very comfortable, and it has built-in entertainment options like a multimedia system with a large touchscreen display that comes standard on this model. It also has a Wi-Fi hotspot feature for connectivity when no other network is available. This vehicle is available in front-wheel drive and all-wheel drive so you can have it on any road condition.
2022 Chrysler Pacifica Hybrid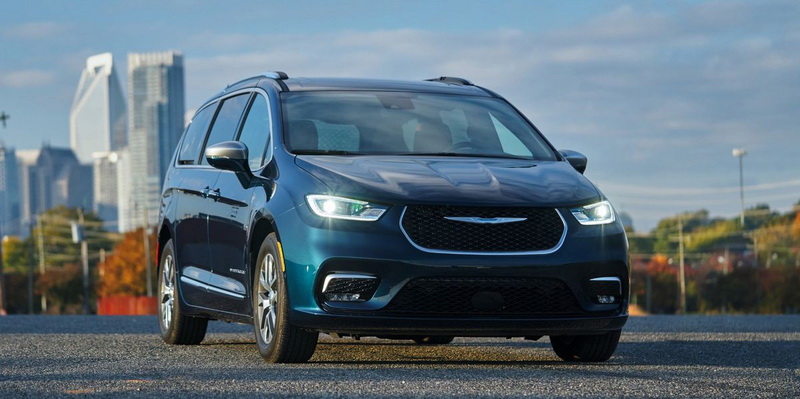 Chrysler Pacifica Hybrid is a 7-passenger vehicle that was improved for 2022. It is a very powerful car with a look that stands out from the crowd. The driver's seat is ergonomic with adjustable lumbar support, and the steering wheel has touch controls for information such as weather, radio, and cruise control.
When traveling with the entire family, you can keep them entertained with their onboard DVD players or plug their devices into its built-in Wi-Fi hotspot. The cabin ventilation is also useful when traveling long distances in warm weather.
2022 Chevrolet Traverse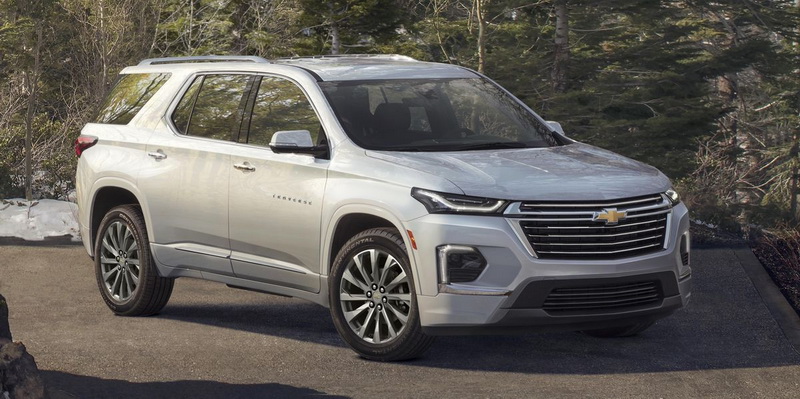 The Chevrolet Traverse is a 7-passenger vehicle with a lot of room for cargo or luggage. It has two rows but can be configured for three rows with all the convenience of a 7-passenger vehicle. The 3rd-row seating can be removed easily, so the space can be devoted to cargo or storage. It comes loaded with entertainment options like GPS navigation and a large central touch screen display. The front seats are very comfortable; they will hug your torso and keep you warm during harsh weather.
The exterior of the vehicle is very impressive, especially the chrome grille. The smooth and powerful engine makes it easy to merge on the road. It has many customization options so that you can have a personalized vehicle tailored to your needs. The only drawbacks are small rear side windows for some drivers.
2022 Genesis GV80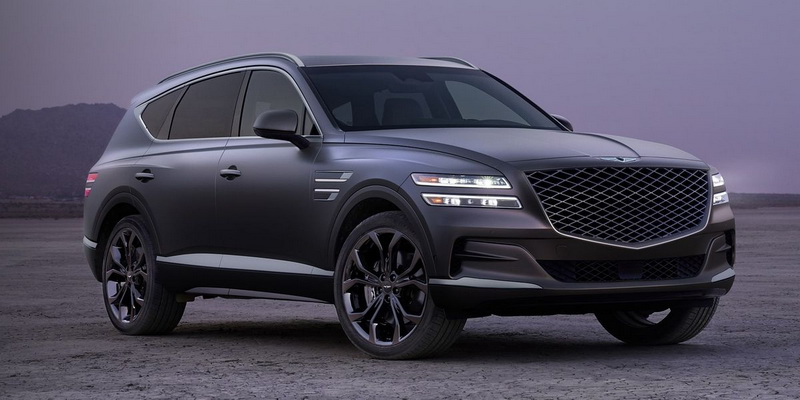 Genesis GV80 is a full-size 7-passenger SUV that was improved for 2022. It has more legroom for the driver and passengers. The huge cargo space makes it easy to take on long-haul trips. The cabin is very spacious and has high-quality materials.
It has 495 cubic feet of cargo space with 50/50 split-folding rear seats with 2nd-row sliding doors and a large rear hood that opens in seconds so that you can load luggage or other items into the vehicle. This vehicle comes standard with navigation, Bluetooth phone connectivity, a Wi-Fi hotspot, a rear backup camera, and keyless entry.
The exterior of this vehicle has unique features, but the interior is where it really shines. It's very spacious for passengers and has many customization options. It drives smoothly with a powerful engine that gives you the freedom to go anywhere you want. The touchscreen display is easy to use and large enough for any passenger to see clearly. The 4G LTE wireless technology lets you connect with your family no matter where you are when on long travel trips.
2022 Chrysler Pacifica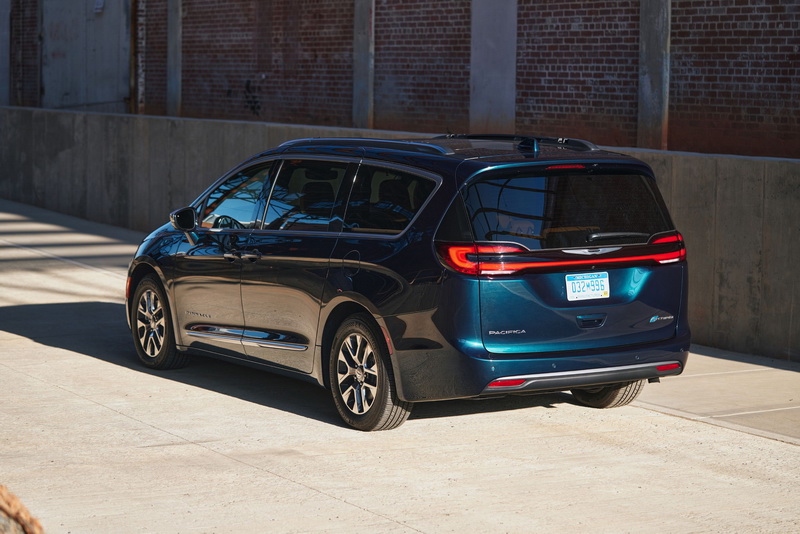 There are two versions of this 7-passenger vehicle, the Touring and the Hybrid. The exterior is futuristic and looks great on the road. The 3rd-row passengers get the attention they need with air vents that extend up to their heads. When you find a lot of luggage in the trunk, you can fold down some seats to clear up some room.
The touch screen display makes it easy to navigate through different features like satellite radio and GPS navigation system. You can also watch DVD movies using its DVD player on your way to visit a friend or your relatives. It seats 7 passengers, and the rear legroom is large enough for high people. It also came with many safety features, such as a rear backup camera, lane departure warning, and a rear camera mirror.
2022 Cadillac Escalade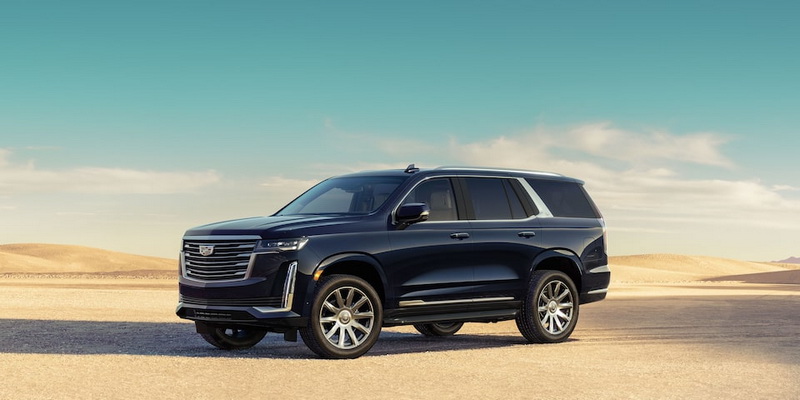 One of the best 7-passenger SUVs was released in 2018, and if you want a new model without much change, the 2022 Escalade is the right choice for you. It seats 7, but that's surprisingly enough space for bigger people. It has many features that make it a great family vehicle, such as all-wheel drive, 3rd-row seating with a center console, and a DVD entertainment system. Your family will enjoy the nice ride while you're on your way to visit a friend or relatives.
Its comfortable seats are firm enough so that there's no need to play around with your seat settings because they feel good at a first impression. The rear seats recline so you can cuddle with your kids on long rides. This vehicle's safety features were improved because it received a 4-star crash rating.
2022 Mercedes-Benz GLE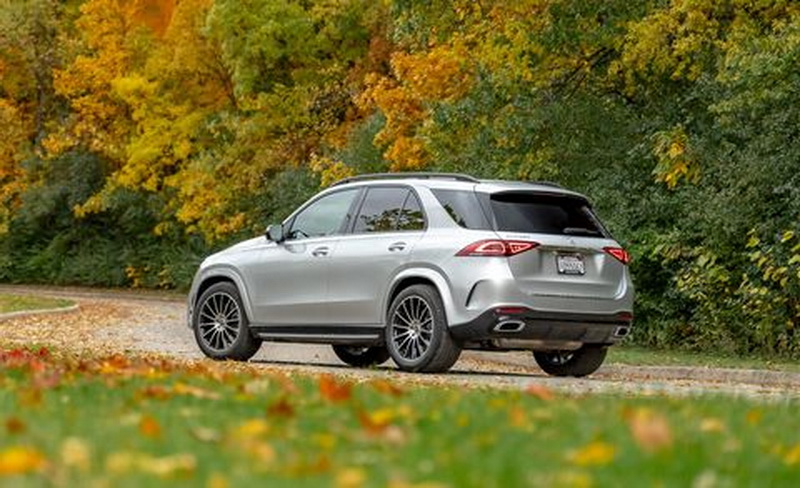 The 2022 Mercedes-Benz GLE is a great 7-passenger vehicle with a luxurious ride and excellent performance. It has an impressive look with its updated grille design. It features leather seats, a rear-seat entertainment system for passengers in the back, and a power liftgate.
The 3.5L turbo V6 engine gives you everything you need for your next family trip: power and speed. The trunk is large enough for luggage or cargo so you can take your whole family with you on that weekend getaway to the countryside.
Like the Escalade, this 7-passenger SUV also has a 5-star crash rating, which is an improvement from the previous option. This SUV meets or exceeds all federal safety standards. You can drive with your passengers in peace because it has a lot of safety features like a frontal collision warning system, blind-spot monitor, and active brake assist. It will help you get out of potential accidents before they happen.
Its seats have multiple adjustments that can be helpful when the whole family needs a comfortable ride. The cabin is made of non-toxic materials, so you feel safe around your children; there's no need to worry about chemicals that may harm them on the road.
2022 Kia Telluride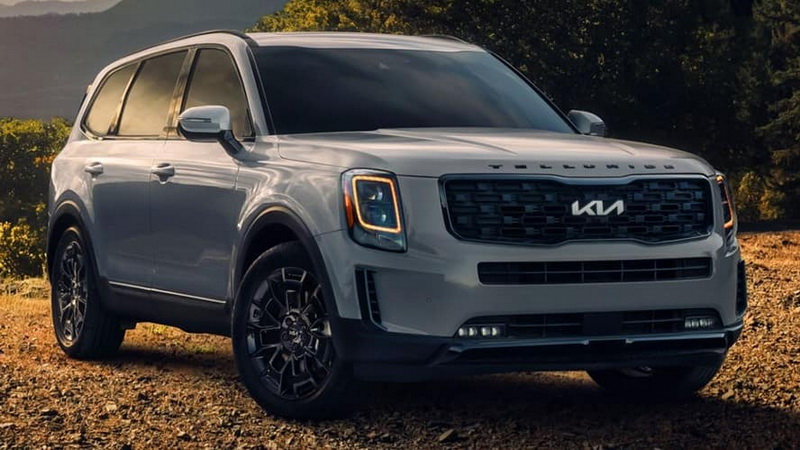 This vehicle is a great option if you're looking for a new SUV with some changes. When you enter the cabin, it feels spacious, and the seats are very comfortable and cozy. You can take your entire family on long road trips without worrying about their comfort or space because it has enough room for everyone.
Of course, the first thing you'll notice when you sit inside is its amazing infotainment system. It is equipped with a GPS navigation system and media controls that allow all your passengers to adjust settings easily. It came with a large touch screen device that had enough room for all your entertainment needs; it's great for kids because they can watch their favorite movies while traveling on long rides.
2022 Mercedes-Benz E-Class Wagon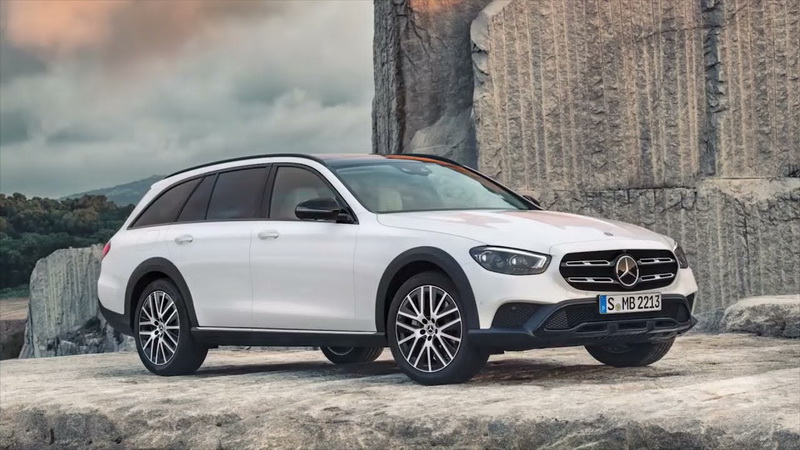 If you're looking for a new vehicle to take your family on road trips, then the 2022 Mercedes-Benz E-Class Wagon is what you need. It has a lot of space inside, so your kids and family can have their own space. The entire cabin is spacious with seating for 7 people; you can even install seats for 8 people just in case there are extra travelers.
It's loaded with features such as leather seats, a rear-seat entertainment system, and all the technology you need to drive safely to avoid accidents. You will be able to concentrate on driving when everyone is comfortable in this vehicle because they can have their seat adjusted easily.
2022 Jeep Grand Wagoneer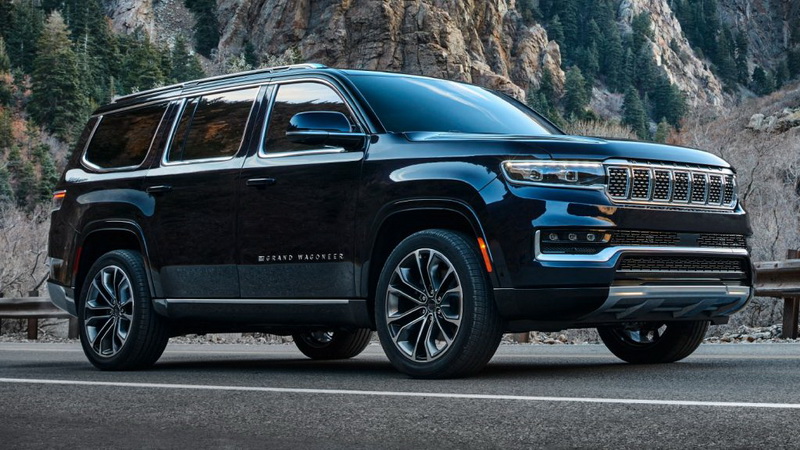 The Grand Wagoneer was released for the first time in 1963, and this new model is one of the most anticipated vehicles for 2022. It comes in two- and four-door versions; it gives you more options for different activities. The cabin is spacious and has a trunk so that you can take everyone with you on your family road trip.
It has a strong engine that delivers powerful performance on the road. It's a great SUV because it has all the important features that an SUV should have: a 4X4 drive system, a powerful engine, and a lot of space inside. It has enough space to accommodate every passenger.
When you ride in this vehicle, you can feel the car sturdy and firm. Its carefree feel will make all your passengers happy because they won't be stressed out on long road trips. You will also love its luxurious feel on the inside since it's made of soft leather that is perfect for children to sit on or just lay hands-on while driving.
2022 Honda Odyssey
The Odyssey is a great family car with a 6-cylinder engine that gives you lots of comfort and safety. It has a large enough trunk to accommodate all your luggage with different features such as a power liftgate, a rear-seat entertainment system, and an 8-inch touch screen. Just as the name suggests, it comes with many seat configurations so that your whole family can enjoy the ride.
The SUV has excellent fuel economy, so you don't have to worry about running out of gas on long trips around town or the highway. It is equipped with 4-wheel ABS brakes for additional safety measures, and it received a 5-star crash rating from NHTSA, which means it can withstand even the most adverse weather conditions. It has a lot of safety features, such as a blind-spot monitor and a forward-collision warning system.
2022 Jeep Wagoneer
This 7-passenger SUV will be a great family vehicle because you will be able to give your kids a safe ride. When you're on the road, your kids should be playing and not worrying about the car's condition. The 2022 Jeep Wagoneer is equipped with features that make it a great family vehicle: leather seats with adjustable headrests and seat warmers for each passenger.
It comes with three rows of seat belts to keep everyone safe during accidents. It has plenty of leg room, so there is no need to complain about cramping when you travel with your family. It has a lot of safety features, such as blind-spot monitors and rear parking sensors. It's a great choice because it's just one of the safest SUVs out there.
The Bottom Line
To sum it up, the 7 passenger vehicles are great for people who like to experience the outdoors and enjoy traveling through different places. It is equipped with plenty of features that make it a great vehicle for people who love driving.
If you're planning a long road trip with your family, make sure you have the best SUV that can give you comfort and peace of mind by remaining an affordable option. Such cars have everything you need from a family vehicle, such as space and safety features.