When it comes to purchasing a pre-owned vehicle, reliability is often at the top of every buyer's checklist. 2023 has brought many choices for individuals seeking dependable vehicles suited for various lifestyles. In this guide, we will explore the best options in the pre-owned market that offer reliability and cater to a wide range of preferences and needs.
Dependable Vehicles Suited for Every Lifestyle
There are many reliable used cars on the market. Every person who is looking for a pre-owned vehicle should know that before purchasing, it should be entirely checked to verify if the car is good and will serve for years. Below, you can find the list of the most reliable used cars you can easily find in dealerships.
Used 2020 Genesis G70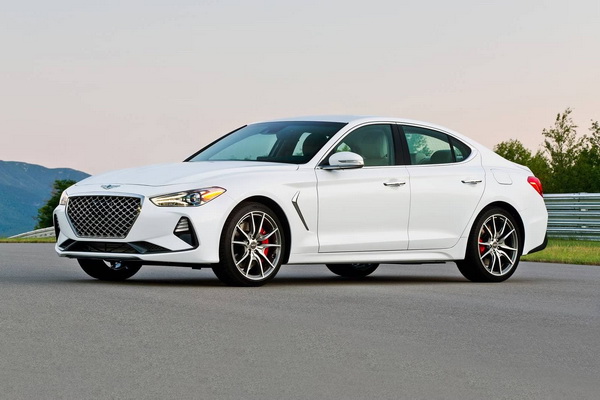 The 2020 Genesis G70 is a testament to the Korean automaker's commitment to luxury and performance. It has received widespread acclaim for its balanced handling, well-appointed interior, and strong engine options, becoming one of the most dependable used cars. Whether you're a daily commuter or a weekend enthusiast, the G70's versatility makes it a compelling choice.
The 2020 Genesis G70 stands out as an excellent value proposition in the pre-owned market. It retains its upscale design and features, including a user-friendly infotainment system, premium materials, and advanced safety tech. With its choice of engines, from a turbocharged four-cylinder to a potent V6, the G70 caters to fuel-conscious buyers and those who crave exhilarating power.
The G70's comfortable ride, precise steering, and optional turbocharged engines make it an ideal daily driver. Its agile handling ensures you enjoy every twist and turn on the road, whether stuck in traffic or taking the scenic route.
While categorized as a compact luxury sedan, the G70 offers a surprisingly roomy interior, making it practical for small families. Its advanced safety features provide an extra layer of protection. The well-appointed interior with premium materials, a user-friendly infotainment system, and available luxury options like Nappa leather upholstery cater to those who are seeking premium used cars.
Used 2017 Lexus ES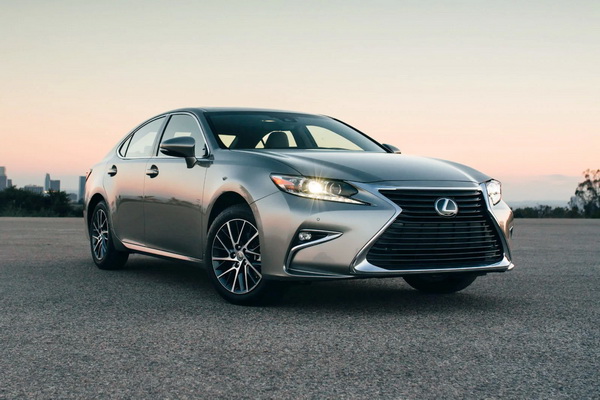 Lexus has a long-standing reputation for building reliable luxury vehicles, and the 2017 used Lexus ES is no exception. This midsize sedan offers a comfortable and spacious interior, making it ideal for families or anyone seeking a plush ride. Its quiet cabin, smooth V6 engine, and excellent build quality contribute to its overall appeal.
When buying the most reliable used cars, you can expect a well-maintained vehicle with features like leather upholstery, a responsive infotainment system, and advanced driver assistance features. Its combination of elegance, reliability, and resale value makes it a smart choice for pre-owned vehicle buyers.
Used 2020 Kia Forte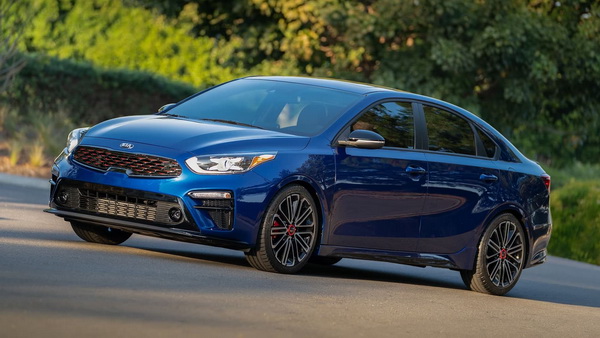 For those seeking an affordable and dependable compact car, the 2020 Kia Forte deserves consideration. Known for its strong value proposition, the Forte provides a comfortable ride, an intuitive infotainment system, and a generous warranty, which adds to its appeal.
The 2020 Kia Forte stands as a testament to Kia's commitment to delivering affordable and dependable vehicles that don't compromise on quality. In a market crowded with compact cars, the Forte manages to carve a niche by offering a combination of reliability, value, and modern features.
Affordability is the top priority for many buyers, and the 2020 Kia Forte shines in this aspect. As one of the most budget-friendly options in its class, it opens the doors to car ownership for first-time buyers, students, and those looking for a dependable daily driver without breaking the bank. The Forte's comfortable and composed ride quality ensures that your daily commute remains a stress-free experience. Whether navigating through city traffic or cruising on the highway, the Forte's well-tuned suspension absorbs bumps and irregularities in the road, translating to a smooth ride.
Used 2020 Hyundai Accent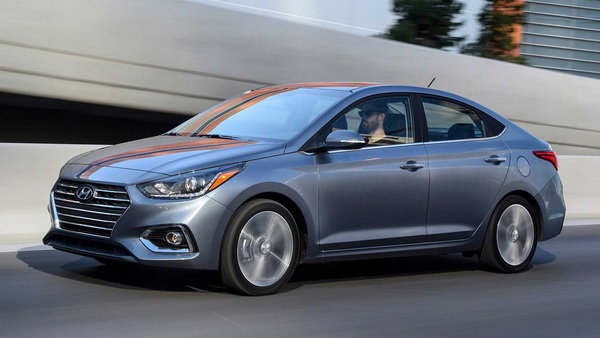 The 2020 Hyundai Accent is another budget-friendly option that delivers excellent value in the pre-owned market. This subcompact car offers a comfortable interior, good fuel efficiency, and a user-friendly infotainment system. Its straightforward design and affordability make it a sensible choice for those on a tight budget.
When considering a used 2020 Hyundai Accent, you can expect a vehicle that continues to excel in used car reliability ratings. Its reputation for dependable performance, low ownership costs, and ample cargo space for its class make it an attractive choice for commuters and city dwellers alike.
Used 2017 Buick Regal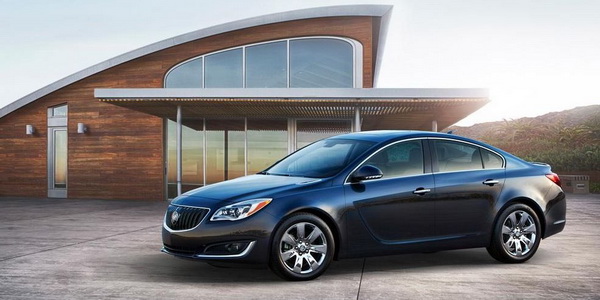 Buick's 2017 Regal is a midsize sedan that blends luxury and performance seamlessly. This vehicle offers a smooth and comfortable ride with a spacious cabin and generous cargo space. The 2017 Regal is a well-rounded choice for those looking for an upscale car in the pre-owned market.
Buying a used 2017 Buick Regal provides access to premium features, including leather upholstery, advanced infotainment, and available turbocharged engines for those seeking an extra dose of power. The Regal's combination of refinement and reliability makes it a great option for those who appreciate a touch of luxury.
Used 2019 Toyota Corolla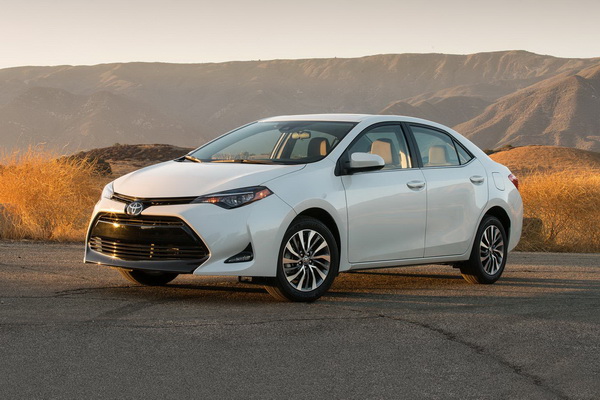 The Toyota Corolla has long been a symbol of reliability, and the 2019 model is no exception. Known for its outstanding resale value and low cost of ownership, the Corolla appeals to a wide range of buyers. The 2019 Corolla boasts a comfortable ride, good fuel economy, and a user-friendly infotainment system.
In the pre-owned market, a used 2019 Toyota Corolla remains a wise choice for budget-conscious individuals who prioritize dependability. It continues to deliver on Toyota's reputation for longevity and efficiency, making it a standout option in the compact car segment.
Used 2020 Chevrolet Sonic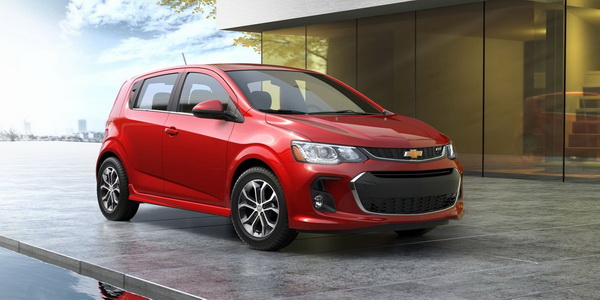 The 2020 Chevrolet Sonic is a subcompact car that combines affordability with practicality. It offers nimble handling, a spacious interior, and an easy-to-use infotainment system. The Sonic is an excellent choice for urban commuters and students looking for the best reliable used cars.
When considering a used 2020 Chevrolet Sonic, you can expect a vehicle that retains its value and reliability. Its small size and tight turning radius make it ideal for navigating city streets, and its competitive pricing makes it accessible to a wide range of buyers seeking a dependable daily driver.
Used 2021 Nissan Maxima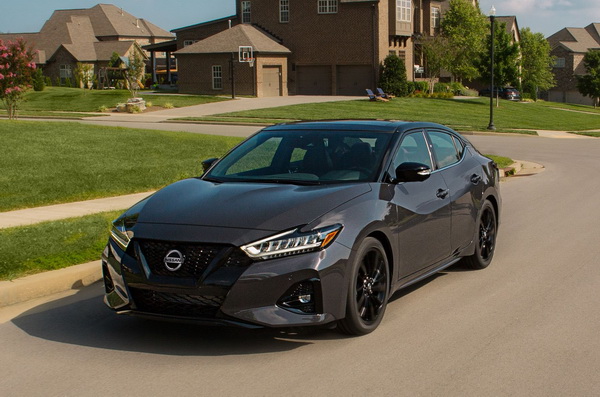 The 2021 used Nissan Maxima is a full-size sedan that provides a blend of sporty performance and a comfortable ride. It features a stylish and well-appointed interior, a powerful V6 engine, and a user-friendly infotainment system. The Maxima appeals to those who want a touch of luxury and excitement in their daily commute.
This used vehicle is a harmonious blend of luxury and performance in the full-size sedan segment. The Maxima is a compelling choice for those seeking a car that delivers on multiple fronts without compromising reliability. In 2023, this vehicle will continue to make its mark in the pre-owned market, offering various features and attributes suitable for diverse lifestyles.
The 2021 Maxima offers a spacious and well-appointed cabin that ensures a comfortable ride for both the driver and passengers. High-quality materials, along with ample legroom and supportive seats, enhance the overall luxury experience. Whether taking long road trips or tackling your daily commute, the Maxima's interior provides a premium environment.
Under the hood, the Maxima boasts a potent 3.5-liter V6 engine, delivering smooth and robust acceleration. This powertrain appeals to drivers who appreciate performance-oriented features, making it a fun and engaging vehicle, even in a full-size sedan category.
Used 2018 Porsche 911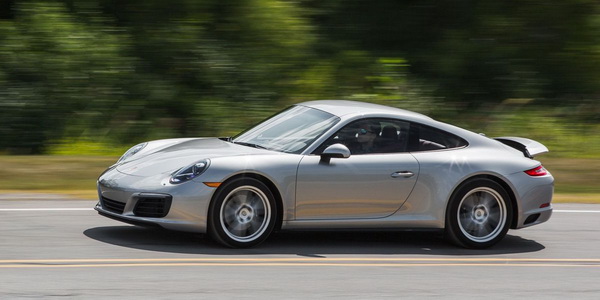 For those looking for sports cars, the 2018 Porsche 911 is a pre-owned gem offering performance and prestige. This iconic sports car delivers exhilarating acceleration, precise handling, and a driver-focused cockpit being one of the most reliable used vehicles in this category. Owning a Porsche 911 is a dream come true for many enthusiasts.
When considering a used 2018 Porsche 911, you are entering the realm of high performance. Porsche's meticulous engineering ensures that even in the pre-owned market, the 911 maintains its reputation for exceptional driving dynamics and enduring quality.
Used 2021 Chrysler 300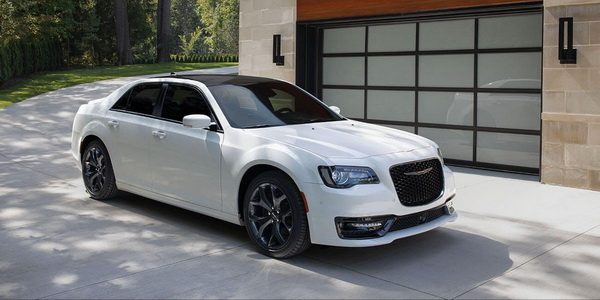 The 2021 Chrysler 300 is a full-size sedan known for its spacious cabin and comfortable ride. It exudes a sense of American luxury with its bold styling and well-crafted interior. The 2021 model year brings updates to its technology, making it a well-rounded choice for those seeking a refined cruiser.
In the pre-owned market, a used 2021 Chrysler 300 offers an excellent option for individuals who prioritize space, comfort, and style. Its reliable performance and updated features make it a compelling choice in the full-size sedan segment.
Conclusion
In the ever-evolving world of automobiles, finding a reliable pre-owned vehicle that suits your lifestyle is crucial. The vehicles listed above encompass a wide range of preferences, from compact cars and midsize sedans to luxury sports cars and full-size cruisers. Whether you prioritize fuel efficiency, space, luxury, or performance, there's a dependable option for you in the pre-owned market 2023.
Before making a purchase, it's essential to research each vehicle thoroughly, review its maintenance history, and have a trusted mechanic inspect it. Additionally, consider factors like your budget, intended use, and long-term ownership costs to make an informed decision.
By choosing one of the most reliable used car brands, you get a dependable ride and save money compared to buying a brand-new car. As you find the perfect pre-owned vehicle in 2023, remember that reliability is the key to a satisfying and stress-free ownership experience.